Okay, let's start with talking about the magazine Garden & Gun. If you haven't heard of it, I'll break it down for you. Take Elle Magazine, replace the urban elitism with a genteel drawl (not better or worse), and then serve it with an ice cold bottle of Coca Cola. That's Garden & Gun.

Each year, Garden & Gun publishes the Made in the South winners. Award recipients are masters in "creativity, craftsmanship and design" and most importantly, they're based right here below the Mason-Dixon line. Three cheers for this award series!
Why? Because I've got Southern pride. Not the Confederate flag flying, anti-melanin kind of pride but a unique sense of joy and accomplishment that comes from knowing that I come from a beautiful land with strong people and a distinct cultural background. This award series really touched me because it draws attention to local businesses and the entrepreneurs behind them.
What about the awards? you ask. I was just getting to that. My featured favorite is Uncorked Glass Company, based right here in Atlanta. The company creates glassware using recycled wine bottles (hence, the company name). Uncorked gets its raw materials from local bars and restaurants.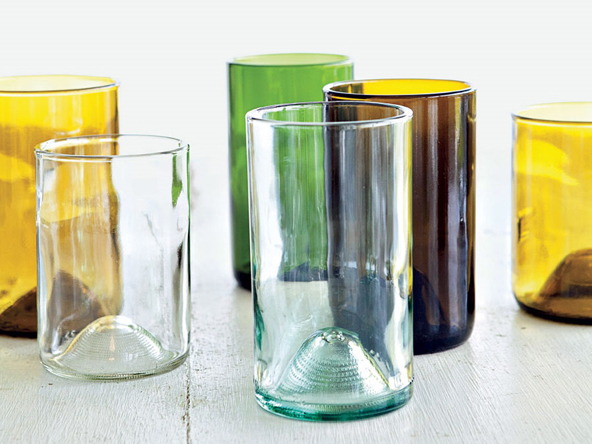 Chose from green, amber, gold, tinted transparent and clear glasses. Each glass is dishwasher safe, so cleanup is super easy. There are two sizes that you can enjoy breakfast or dinner in style. Sets start as low as $36!
Learn more about Garden & Gun's Made in the South Award recipients.
Image via Taigan Fetch