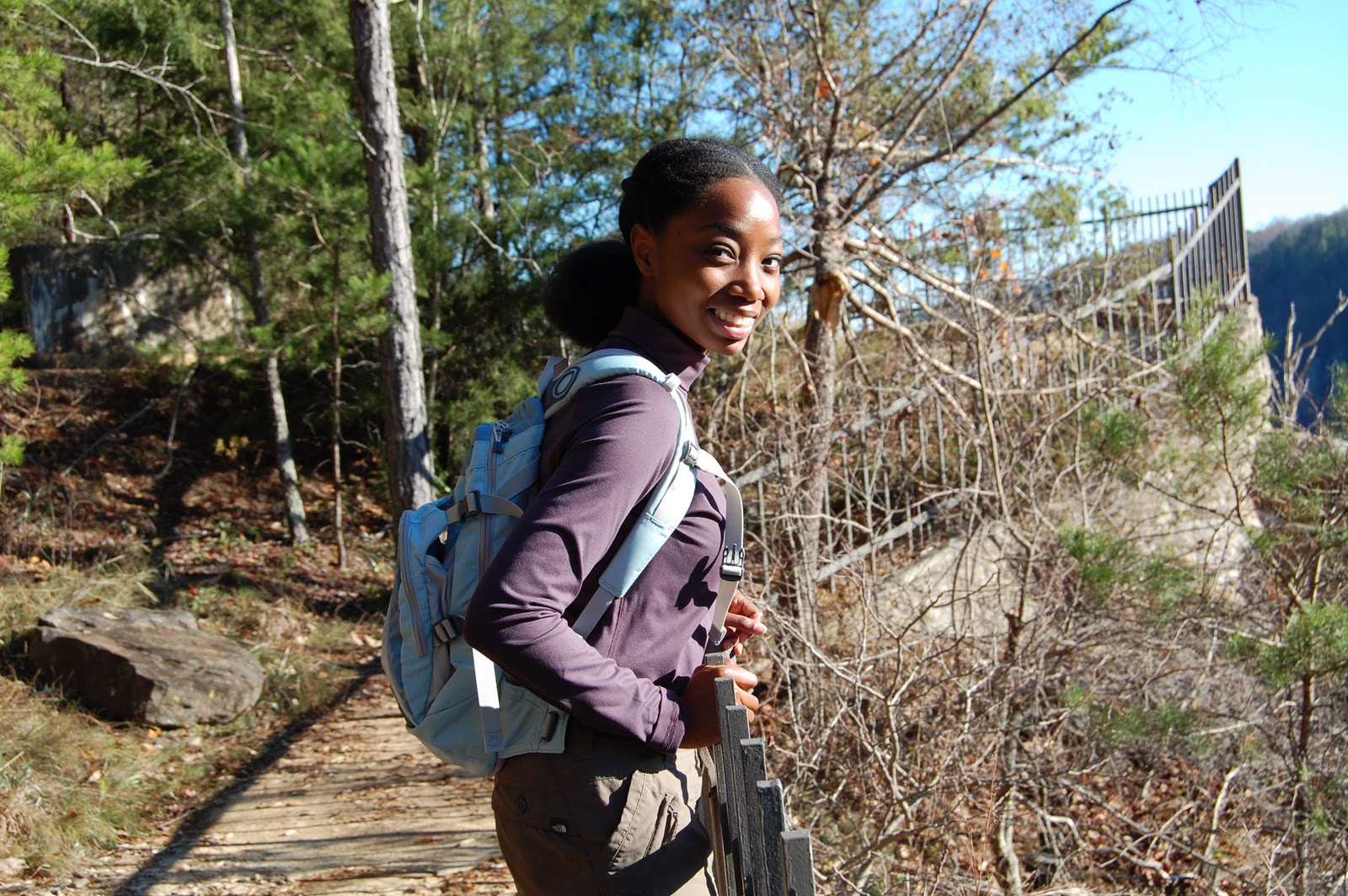 A few months back, my boyfriend and I began our very own commemorative trekking pole. Every time that we visit a new state park, we buy one of the cute little medallions that we can nail onto the wooden pole. The collection is growing rather nicely, I must say.
We don't just go to the parks for the medallions, of course. (They're bonuses.) The parks are an excellent way to unwind on weekends and enjoy the absolutely stunning creation around us. One of my favorite spots in Georgia, so far, is Tallulah Gorge.
Tallulah Gorge is located in North Georgia near Toccoa Falls, right along the South Carolina border. Quite a few travelers have likely passed over the gorge without noticing it; if you aren't looking for it, the bridge over the river looks like any other overpass on 441. With that said, you should get the picture that the gorge is no Grand Canyon. It does have it's own sense of beauty, though.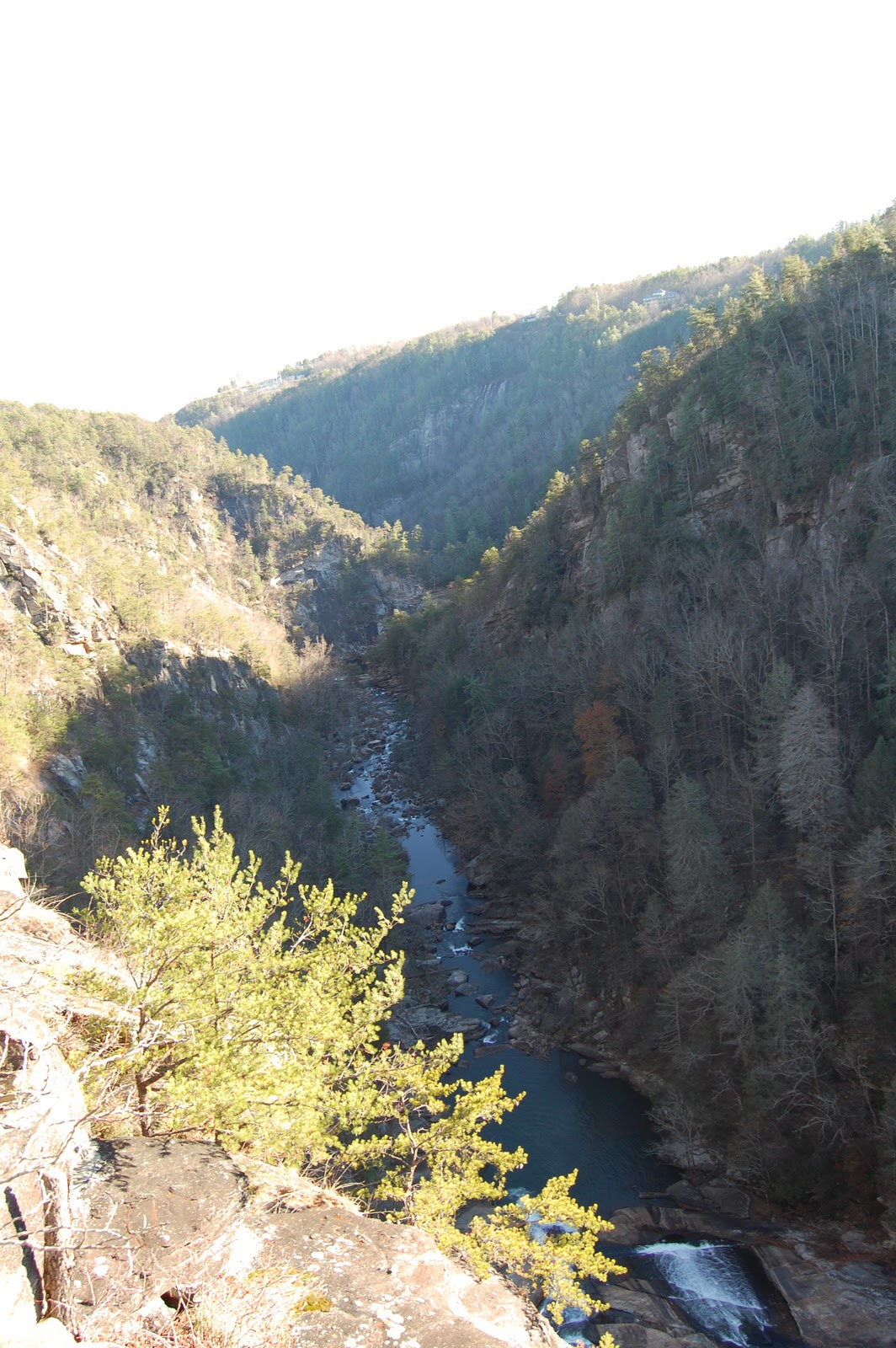 The bridge passes over one of the most narrow parts of the river. Beyond, the river and gorge extend for two miles and becomes nearly 1,000 feet deep. The most beautiful areas, in my opinion, are the views of the waterfalls and pools created by the Coleman and Tallulah rivers. The bare cliff faces are also stunning during sunset.
My boyfriend, his brother, and I hiked the North and most of the South rim trails. The hikes are easy, and a decent alternative to anyone wanting to avoid the 600 stairs leading to the gorge floor or the 1,099 stairs on the Hurricane Falls Loop trail. With that said, the hike was a bit too easy for my liking. I didn't break a sweat or feel the burn of well-worked glutes. I hope to drag my s.o. back for one of the more challenging trails. As much as I hate stairs, the opportunity to swim in Bridal Falls is tempting. It's luring me back for the summer.
There are a few things that you should know about Tullulah Falls, GA.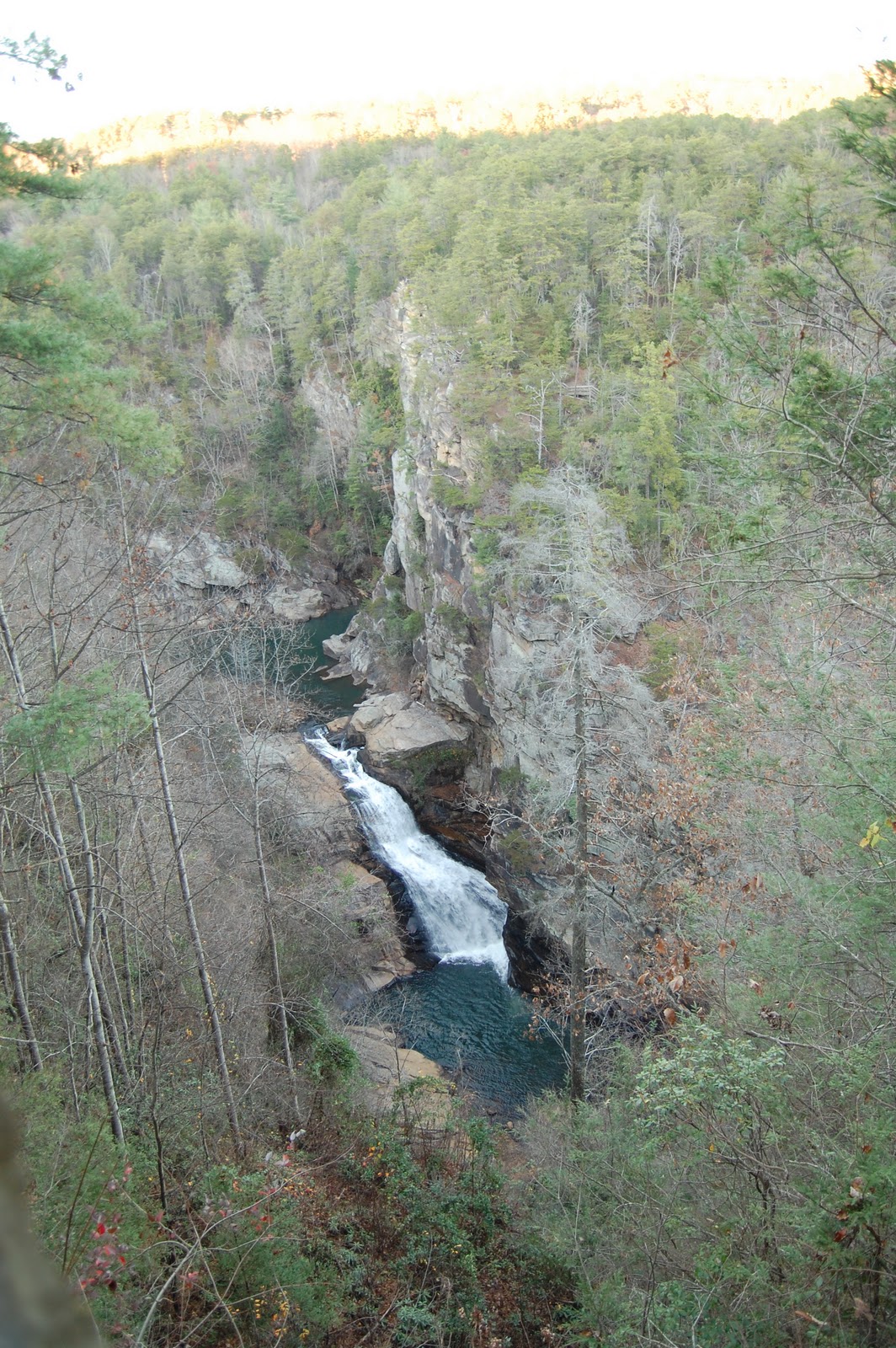 Your dining options are few. If you're traveling with picky eaters, plan to eat before or after your trip. 
It gets cold really fast near the water during the cooler months, so even if you plan your excursion during a mild afternoon, bring your jacket for the evening.
Use quality boots, especially in the spring, fall, and winter. Most of the paths wind through trees, which is excellent for blocking out the southern sun. Unfortunately, this means that any degree of moisture stays trapped on the path. In autumn, fallen leaves become slippery. In the spring and winter, rain and melted snow will leave the paths muddy and slick. If you plan to explore the gorge floor (all boulders) it is also important to wear boots with good traction.