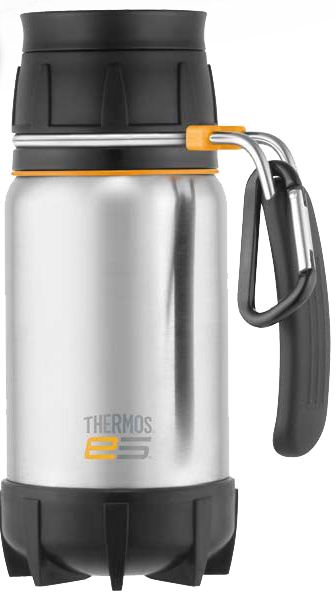 Vacuum Insulated Thermos
I freakin' hate cold weather. I'm not kidding. For some reason, I begin to shiver if temperatures drop below 65 degrees. As  you can image, I've found multiple ways of staying warm in style. Explore products that are great for chillin' in the lodge or outdoor excursions.
Warmth To Go
When I'm getting an early start on my day, I'm eerily dependent on my vacuum insulated mug by Thermos. It holds 16oz and keep fluids hot for six hours. What I like most about it is that there isn't some magical way that I have to put on the lid to drink from it. Have 360 degree access to my beverage!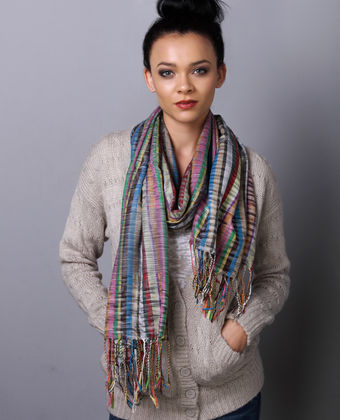 Multi-color Pashmina
If you haven't had a revelation of pashmina, you're at a terrible loss in life. Imagine a scarf made of the softest material that is also warm, beautiful and elegant. That's pashmina. I perfer them to other types of scarves because they're so easy to dress up or dress down. Many are quite large, so you can use them as shawls.
Fireside Coziness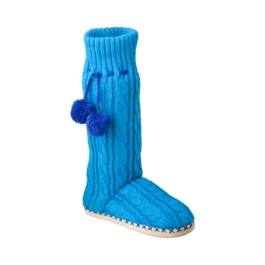 Catina Bootie
Fuzzy slippers are a given. My favorites this year have been the Women's Catina Slipper Bootie at Target. I got the turqouise color and I adore them. The wool keeps my legs warm and the firm sole is great for running to the mailbox without having to change shoes. The inside is lined with artificial fur so they feel magnificent.
After a long day on the slopes (or just running around in Christmas traffic) it's great to crash in front of the TV with a warm beverage and a fleece throw. Fleece blankets are perfect for staying warm while you are lounging. They aren't bulky. They're easy to wash. You can also find them in a plethora of colors to match your home decor.
Didn't I mention a warm beverage? Allow me to recommend Aristeacrat's Creme Earl Grey tea. It's smooth, delicious, and a perfect way to begin or end your day. I prefer mine with milk and brown sugar. I've even gotten my boyfriend hooked on it so it's a…manly?…tea as well.
What are a few of your cold weather must-haves?