Frankincense, sometimes referred to as olibanum, is a highly prized essential oil that has proved its value over time.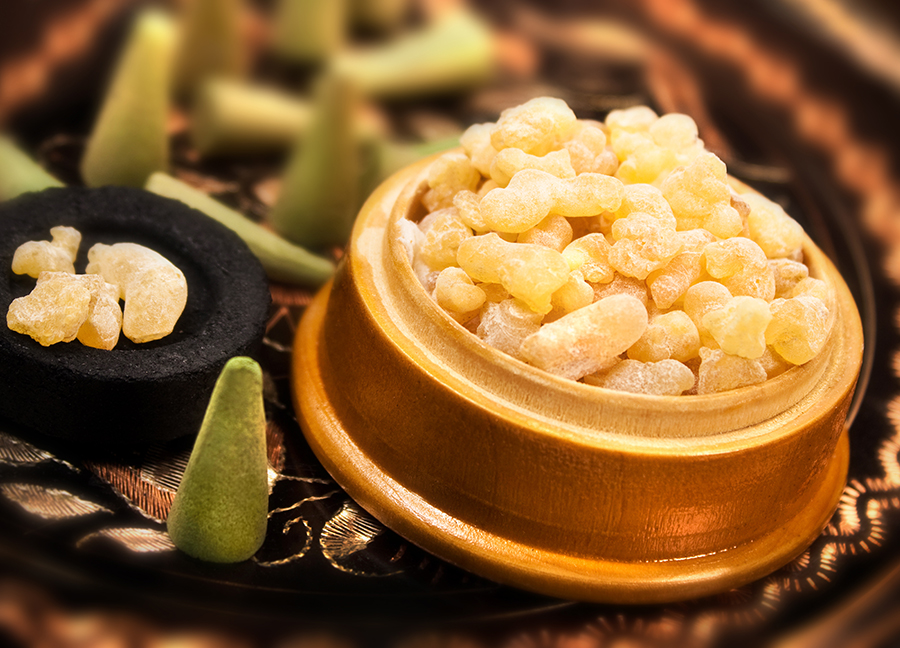 It is sourced from the resin of the Boswellia carterii or Boswellia sacara tree that's commonly grown in Somalia. doTerra sources its essential oil from this location to assure that the oils have all of the authentic components. It's a lot of work, but those molecular components (and the various combinations thereof) give Frankincense its restorative properties.
I use frankincense during savanna and meditation because the aroma has proven to be soothing and grounding for me. It's not just anecdotal. Research demonstrates that properties in frankincense are effective psychoactive antidepressants in mammals.  I apply the oil topically as well as through a diffuser to receive these benefits.
The healing properties of frankincense don't stop there. With frequent use, frankincense helps to:
minimize the onset and appearance of wrinkles
maintain tone
constrict pores (as a natural astringent) to reduce clogging from external contaminants
reduce the appearance of scars, old and new
reduce the onset of and appearance of stretch marks
promote cellular rejuvenation– fabulous for all of the body's cells, not just the skin!
prevents and minimizes tumors
has been a powerful agent in the fight against cancer
Frankincense is definitely worth every penny.
Though you can diffuse frankincense and receive its benefits through aromatherapy, I often prefer to apply it topically. (My skin isn't sensitive to it when used neat–without a carrier oil–but you may want to dilute it during your first use.) Just one drop can begin to service your cells within 30 seconds of application.
But if you want to conserve those precious drops, it's best to integrate frankincense into a balm like the one below. Then you can spread it all over your body without using an entire bottle–aaaaw yeeeaah! If you love the earthy, warm, and mildly spicy aroma of this essential oil then you will be just as excited as I am. I imagine that if ancient treasure had a smell, this would be it.
By creating this DIY Frankincense & Myrrh Body Balm, we can anoint and pamper ourselves from head to toe! This recipe was inspired by Dr. Axe's article "8 Surprising Uses," but I've added my own touch:
Frankincense & Myrrh Body Balm
1/4 cup olive oil

1/4 cup coconut oil

1/8 cup Bees wax

(this makes it easier to absorb into the skin than Dr. Axe's recommended 1/4 cup)

1/4 cup shea butter

2 tbsp vitamin E

(

if vitamin E makes you feel sticky, do 1.5 tbsp)

 

20 drops frankincense essential oil

20 drops myrrh essential oil

5-7 drops rose oil

(because skin loves it!)

Glass jar or BPA-free plastic jar, about 10 oz
1. In a sauce pan, slowly heat coconut oil, olive oil, beeswax and Shea butter. Stir occasionally.
2. Once melted and blended, pour mixture into a bowl and place it in the fridge until it solidifies.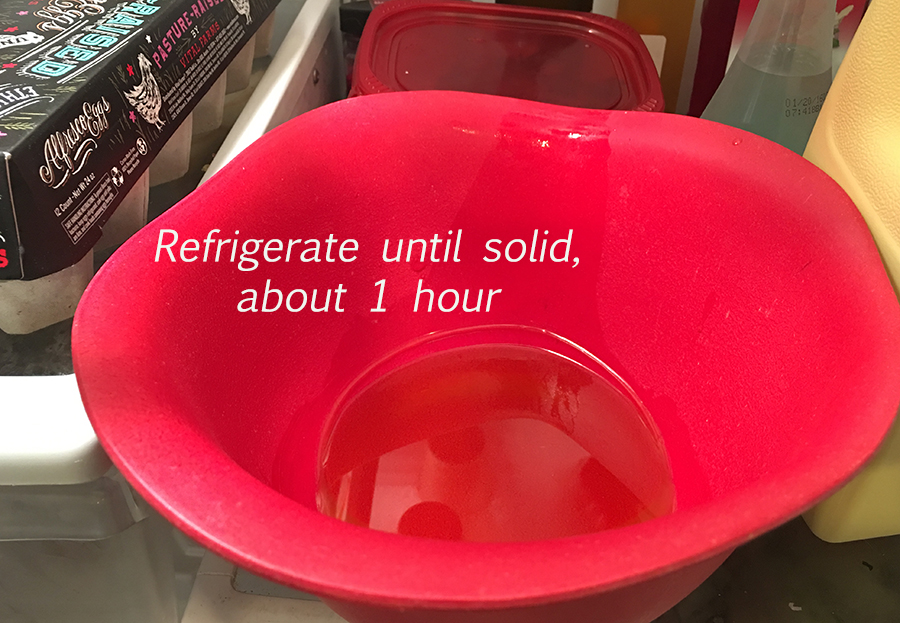 3. Remove the mixture from the fridge and blend it again. This time, add the vitamin E, frankincense, myrrh, and rose oils to the mix. Blend.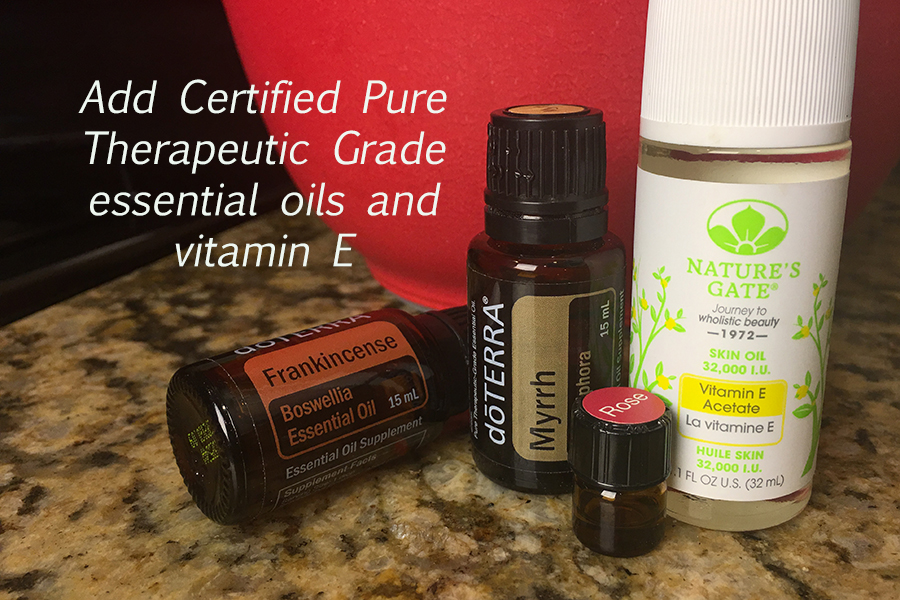 4. The mixture will become a light, slightly creamy balm.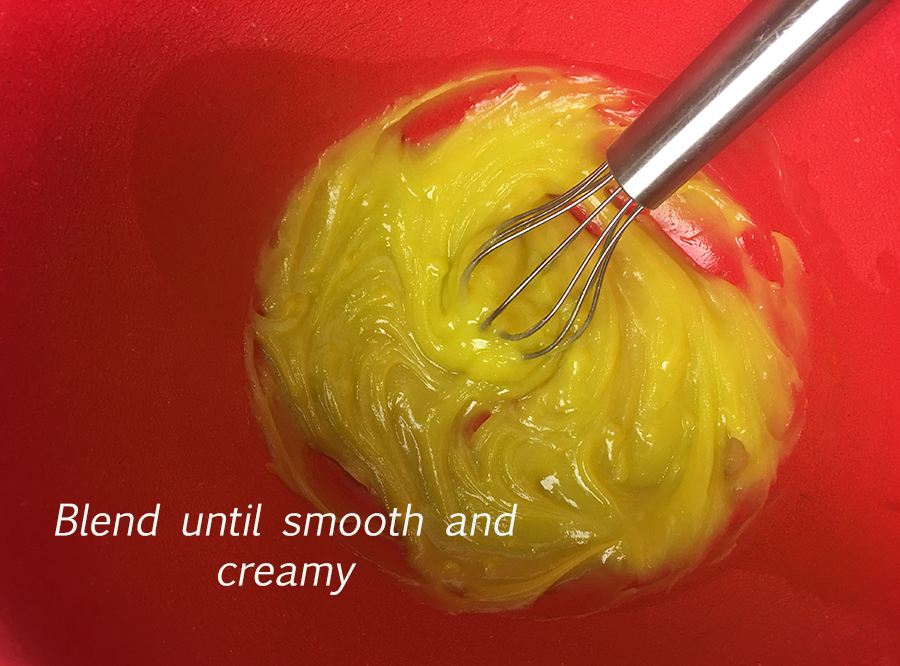 5. Spoon the mixture into the glass or BPA-free plastic jar.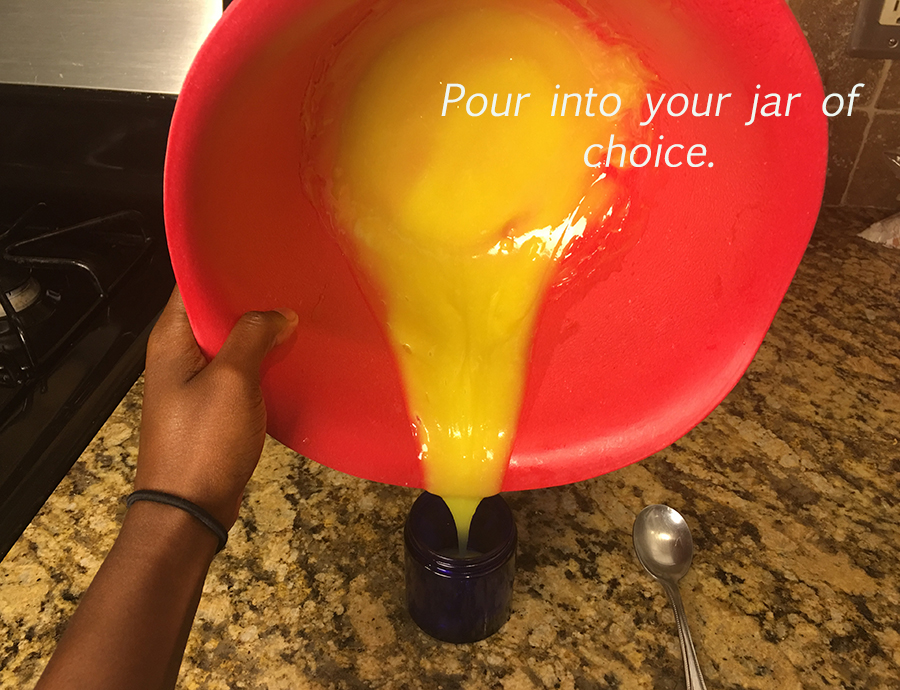 For best results, apply at least 3 times a week after your bath or shower.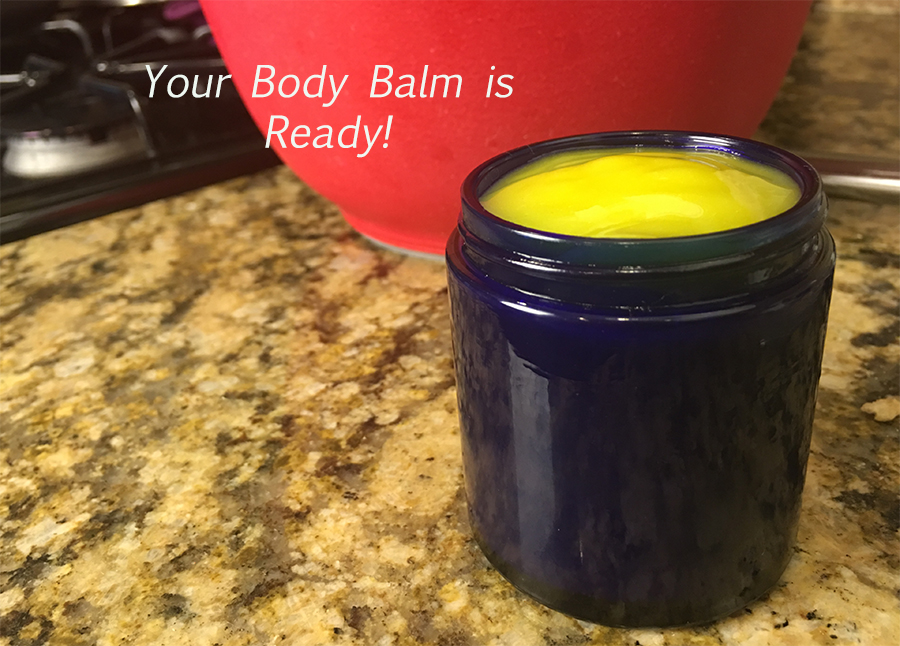 Use sparingly. There is so much good stuff in the balm that a little goes a long way. Besides, if you use too much it will just sit on top of the skin and rub off of your clothes and furniture, haha. At first, you may have a slight sheen but then it sinks into the skin just fine.
I've been using this body balm for three weeks now.  While I can't say there has been a noticeable change in scar reduction yet, I have certainly noticed that my skin is better at retaining moisture, has a nice glow, and feels smoother!
Click here to order your doTERRA essential oils. If you have any questions, do not hesitate to contact us.