ERICA RASCON
Yoga, Meditation, Herbalism + Essential Oil Therapy
Deeply Rooted Wellness + Yoga founder, Erica Rascon, is a E-RYT 200 + RYT 500-hr + RPYT + YACEP with Yoga Alliance. That's a short way of saying that she's received more than 600 hours of training, taught more than 1,000 hours, and continues to expand her understanding of the practice while guiding others along the journey.
Teaching styles include hatha, vinyasa, yin, restorative, yoga nidra, prenatal and postnatal, and pranayama as well as beginner's guided meditation practices. She specializes in integrated wellness which unites the physical, mental, and spiritual aspects of health in pursuit of wholeness.
Erica has also earned certifications as a Master Herbalist and Aromatherapy Health Practitioner, uniting her love for plants, natural remedies and health.
When she's not teaching, Erica enjoys her life on a tiny farm containing a vegetable garden, fruit orchard, and 8 crazy chickens. She loves reading by the fireplace and exploring the outdoors.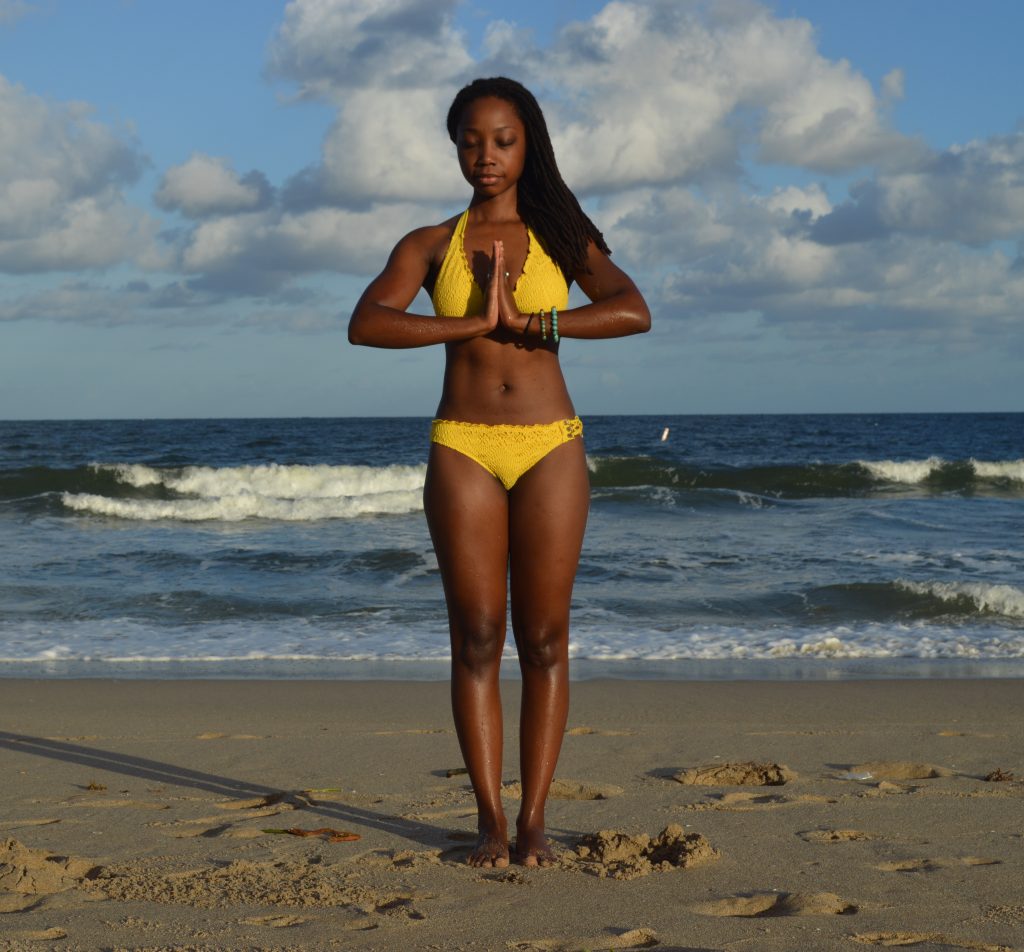 Why did I start with yoga?
Even as a young, healthy woman in a supportive family and nurturing environment, I was once plagued by stress. I was insecure. I blew up on my husband, like, daily. I had trouble sleeping. Like most people, I had issues!
Despite my efforts, I'd lie in bed at night and pray for sleep. Most nights, nothing happened. Just watching the paint dry on the ceiling. But one night, clear as day, I heard:
"Rest."
I had no idea how to rest. I didn't know how to turn off my mind or how to trust divinity. I confused contentment and complacency, so I found myself constantly striving for something and always feeling restless and dissatisfied.
That's where yoga came into play. Through the practice, I learned to trust the process. I learned to breathe through the tough stuff and savor the glorious moments. I started to reconnect the disjointed parts of my being into a more coherent whole. That wholeness brought peace…and sleep!
With better rest came a renewed enthusiasm for life and my relationships. I began to rediscover my body as a temple of awesomeness! I began to eat better and be more mindful of how I cared for myself. I made a conscious effort to let love serve as the foundation of my relationships. I'm not perfect but I'm better than I used to be.
This is why yoga is so much more than bendy poses for me. While physical movement is important to a well-rounded asana practice, my approach to yoga extends beyond postures. For me, yoga means to Live Well. It is a holistic approach to living to promotes grace-centered relationships, physical and mental wellness, sustainability, and renewing my passion for life each day through travel and adventures.
This blog covers multiple ways to Live Well. Thank you for joining me.
Love,
Erica