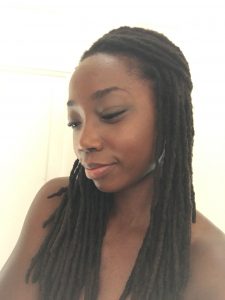 One of the best things about locs is that they can be as high maintenance or as low maintenance as you want. One of the hardest things is finding the right product regimen to give you the results that you want, especially if your prefer a manicured look.
Hydration is a huge challenge for those of us with natural hair that is curly, coiled, and kinky. Without a nourishing hydration treatment for our locs, the results can be undesirable dryness, dullness, and stiffness.
I haven't perfected my hair care regimen but below are some tried and true practices and products that have given me the best results.
Clean, Don't Strip
Some loc wearers are obsessed with clarifying and chelating shampoos. The idea, I guess, is that you need a "stronger" shampoo if you're going to skip and wash every now and then. While the occasional clarifying treatment can be helpful, using one regularly will result in dry, damaged hair and an irritated scalp.
It's important to find a shampoo that cleanses without stripping your hair and scalp of the good oils that keep it healthy.
SheaMoisture Moisture Retention Shampoo does a great job of cleaning my locs and scalp without stripping them dry. It rinses clean without residue and it has a pleasant scent. The downside is that the bottles are small and the longer my locs get, the more shampoo I use. Secondly, it may be best the stagger this product with another; after using it for nearly a year, I stopped noticing the results. Lastly, the corresponding conditioner isn't very impressive so I have to use another brand.
On her recent visit, my stylist here in Atlanta used One N Only Argan Oil Moisturize Repair Shampoo and Conditioner. With two washes, my locs and scalp felt thoroughly clean. We left the conditioner in for less than five minutes and my locs still felt very soft. (I usually leave my conditioner on longer than that.) Neither product left residue. My hair felt more supple and had a nice sheen (which is partially the conditioner and partially the leave-in oils).
One N Only products aren't organic or biodegradable but neither product has sulfates, phosphates or parabens. If you want a truly eco-friendly and natural wash for your dreads, I'll be writing a post on DIY recipes in the future!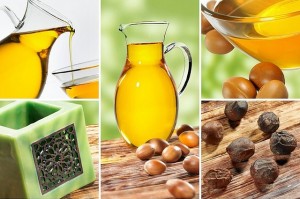 Use Oils While Your Hair is Damp
I've tried olive, argan, jojoba, coconut, and tea tree oils on my hair. By far, my hair responds best to argan and olive oils. It will take trail and error to find what your hair needs. The needs may also change with the season.
When you apply the oil matters just as much as what you use. In the past, I would let my hair dry and then apply the oil, thinking that it would maintain shine longer. The oils would rub off on everything. After a while, I started applying a smaller quantity of oil on my hair while it was still damp; this really seemed to help lock in moisture and prevent the oil from rubbing off on my pillow, the couch, and the headrest of my car. Oil and water don't mix, so I'm not sure why my hair seems more receptive to oils when it's wet, but that's just how it works for me. It's worth a try if you're having problems maintaining moisture.
Cover When Sleeping But Not in the Shower
It's so helpful to cover your locs with a silk scarf before bed. The covering minimizes friction between your locs and the pillow, which minimizes frizz. The covering also keeps lint and pet fur at bay. I managed to find a satin "pocket scarf" made specifically for long braids and dreadlocks, so my hair can hang free in a little satin cocoon while I sleep. It's much more comfortable than a bonnet or wrap.
I would also keep my hair covered when I took a shower if I didn't plan to wash it. I figured the humidity would make my dreads frizzy. Truth: my hair likes the mist of water and humidity. When I skip the cap and just pull my hair into a bun, may hair feels so much softer. It's like I've giving myself a mini steam treatment! The trick is to let your hair absorb a bit of mist and steam without letting it get damp.
Now that you've seen my tried and true regimen, let me know how you take care of your locs!