Glamping: a word that I didn't know existed in the America English lexicon until last week. (Thanks, Leah!) It's glamorized camping, the sexier next door neighbor of car camping and the red headed step-child of backcountry camping. It's enjoying the great outdoors without the downsides of mosquitoes, dirty water, and freeze-dried foods. It's basically the best thing that ever happened to the world.
Disclaimer: I say that because I've yet to try true, backcountry camping. Maybe giving into nature, rather than fighting it, provides a mind-body-spirit experience that is unparalleled to anything that glamping can provide. I sincerely want to try it. My husband and I have entertained the idea of doing a portion of the Appalachian Trail this summer. I plan to dedicate a post to the joys of roughin' it in the backcountry.
But seriously, though? Enjoying the sun, moon and stars above you without the fear of West Nile virus from the mosquito in your tent? Hiking through the glorious woods, exploring rarely-seen vistas, and coming back to a cool, refreshing shower? Doesn't that sound amazing?!
Enjoy this photo tour and drool with me. Click the images for more details on the product website.
1. Looks like a normal camper but it unfolds to reveal a beautiful home away from home.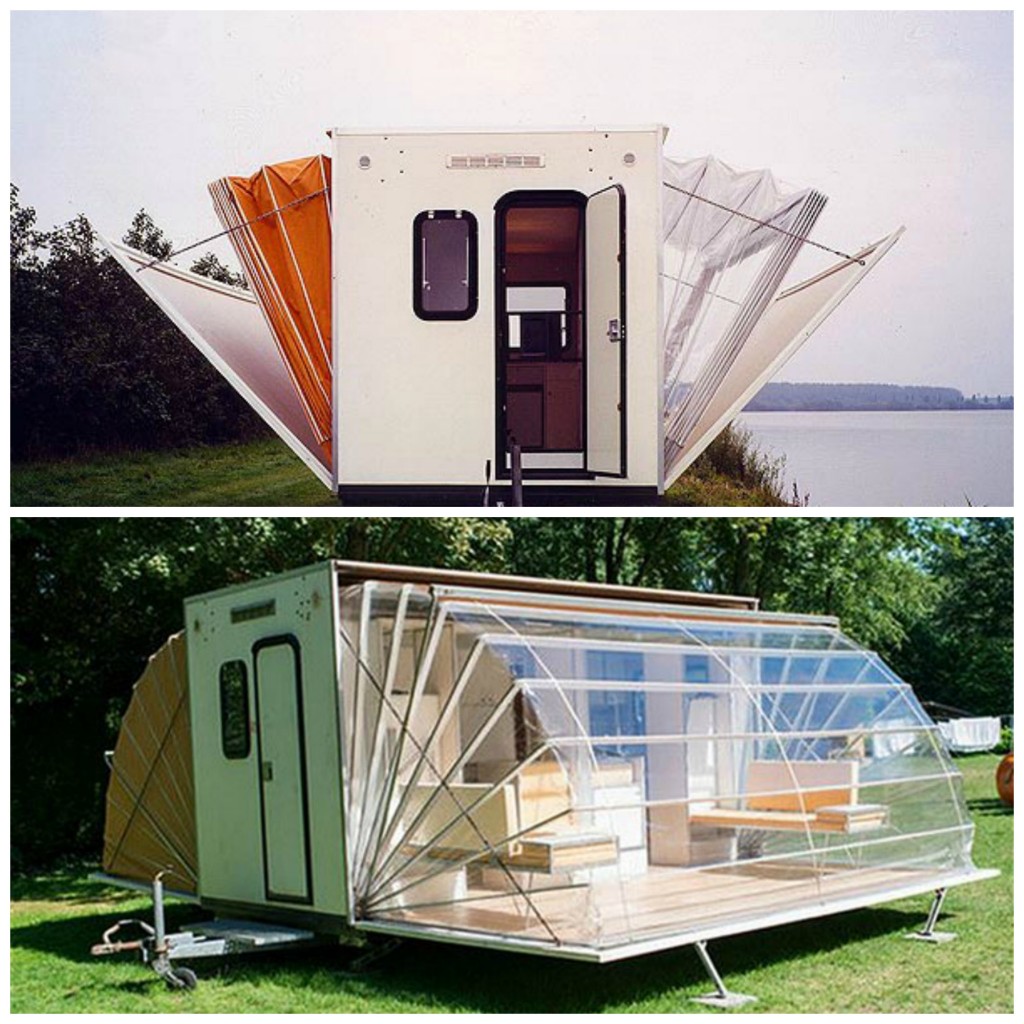 This camper doesn't need to be towed. It coverts from an automobile into a lounge, then into a bedroom in a matter of minutes. Currently, I think this is only a concept, though, and it's not ideal for couples or groups.  It would be a great thing to have if I ever decide to Wild it one day.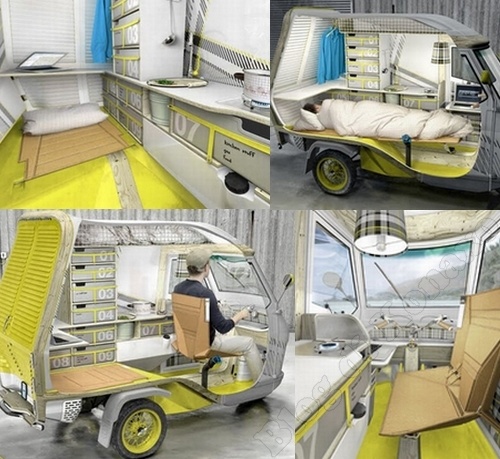 I love the warm, cozy design of this trailer. Unlike the concept above, it feels like a house on the inside with the convenience of being roadworthy. 600 points for all of the Wendy Beauchamp touches.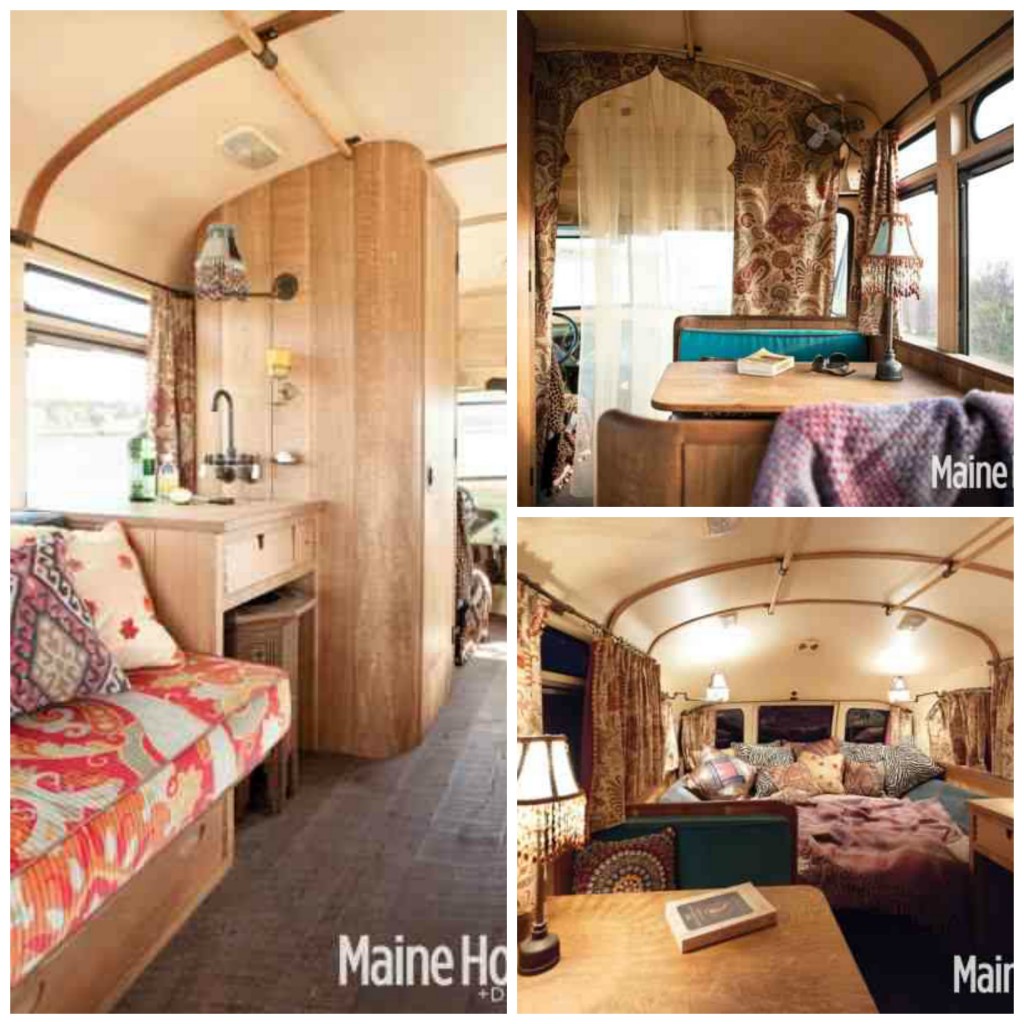 Why not have a camper that also hauls your toys? Bring along your kayaks, motorcycles, and jets skis as you camp with your house on wheels! This Keystone Outback can be expanded to accommodate your big toys.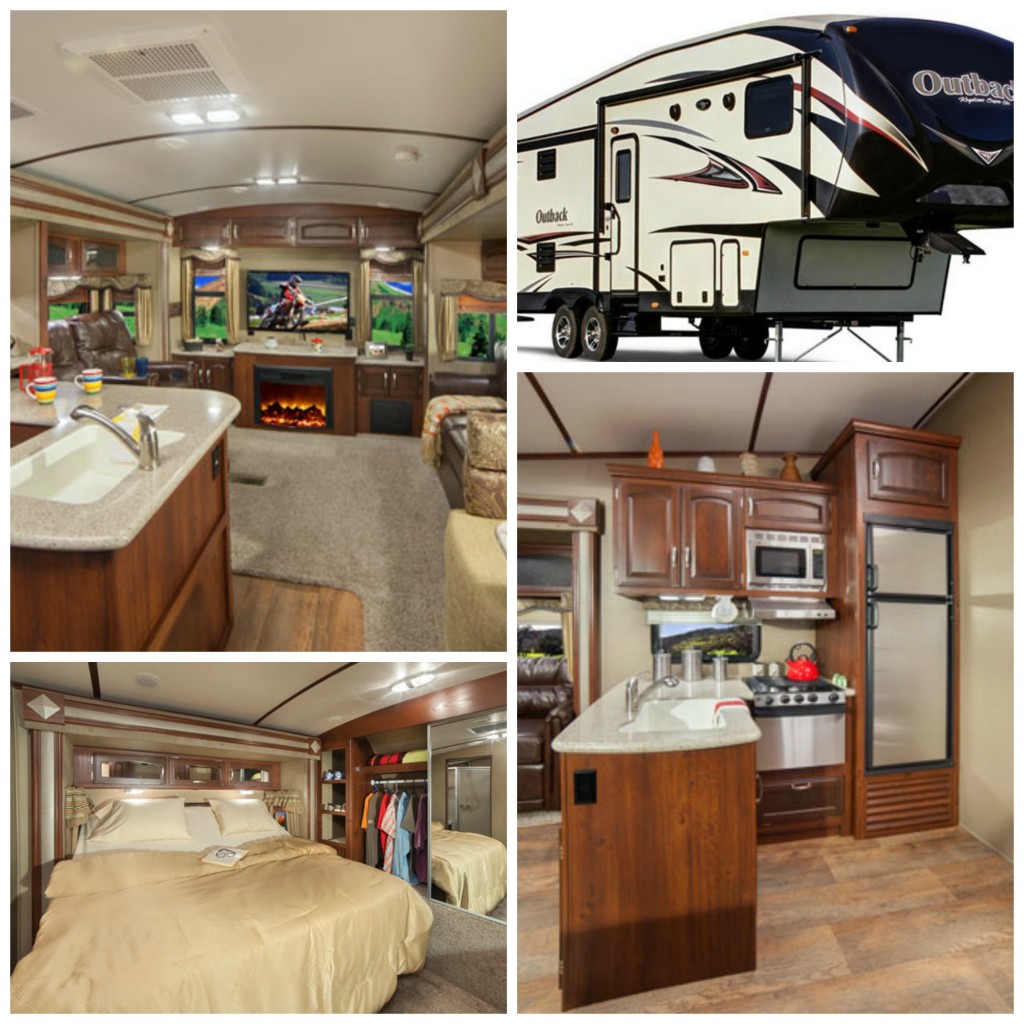 But what's a camper without a few luxury toys to complete the dream?
Videos of The Coolest went viral several months ago. I instantly fell in love with everything but the price. The Coolest is a cooler, blender, battery charger, boom-box, and dolly on wheels.
If you want to enjoy a picnic rather than eating in the luxury camper, why not use this deluxe portable kitchen by Rolls Royce? It comes with insulated containers, silverware and dishes, wine glasses, a cheese board/cutting board, stow away cloth napkins and probably a bit more. Because Rolls Royce.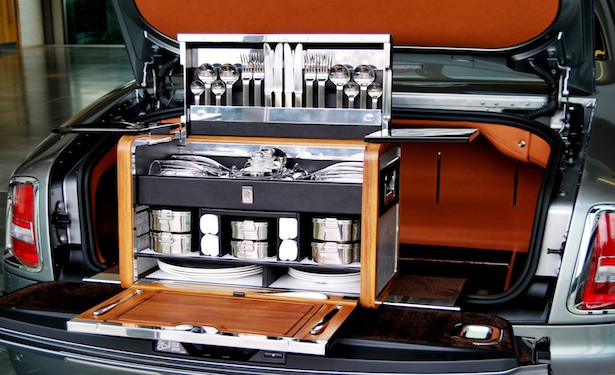 So–who wants to go camping?!!!!