If you approach Uluru as just a cool place to hike, you're already missing out.
Uluru (formerly known as Ayers Rock before being reclaimed by it's original custodians) isn't just a place to hike. It's one of the few natural places left on this earth that presents its ancient cultural significance. The world is rapidly changing around it, yet it stands as a reminder that there is a supreme way of knowing: we developed and thrived as a species because of our connection to this planet. Without this connection, we are reckless wanderers without a compass. Uluru pays homage to this ancient wisdom.
The intensity of this truth became more real to me as I drew closer to Uluru.
You Can't Go Everywhere and That's Okay
Many parts of Uluru are restricted. There are parts that guests cannot access and other parts where guests cannot take pictures. You can no longer hike to the top. It all makes perfect sense. When you visit Notre Dame, you're not permitted in every room nor can you participate in every ceremony. You certainly can't climb to the top. These rules protect the sacred heritage of the site and in no way detract from the vis it.
While there are some similarities to the Notre Dame analogy, it falls short. Notre Dame was made by the hands of man. Uluru was made by the divine, a map of its interaction with this earth and with mankind.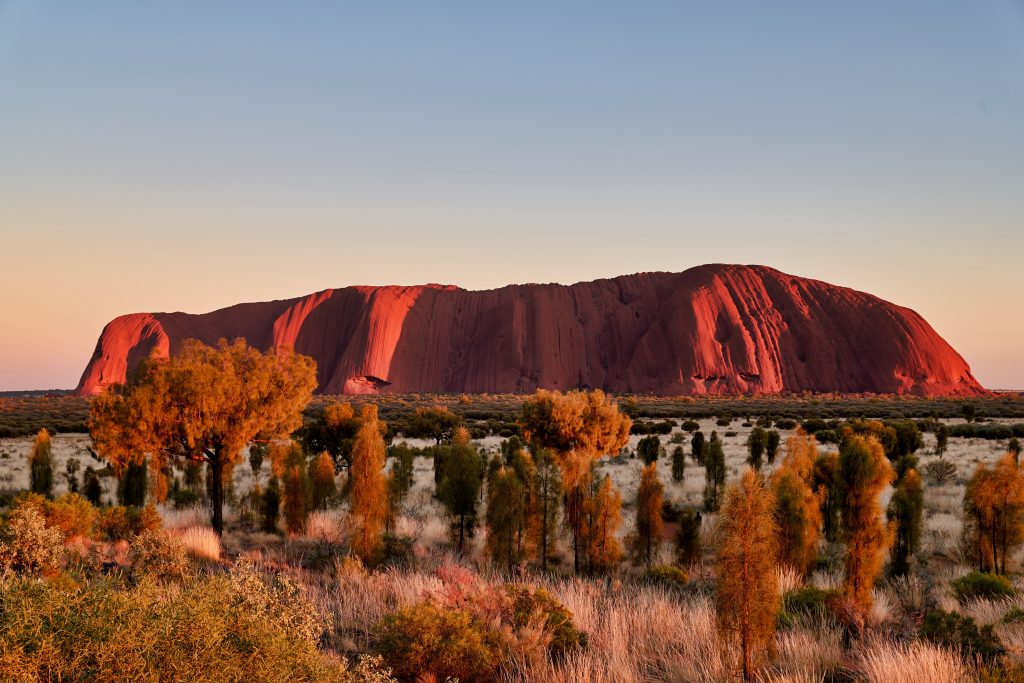 Exploring Uluru with a Guide
Of course, you miss out on this perspective if you just show up and walk around. Don't skip out on Uluru with the guidance of one of its original custodians. We had an aboriginal guide for a portion of the tour and it was worthwhile.
At first, I simply wanted to support a member of the Anangu. I soon realized that a human guide is essential. There are so few plaques that say so little. Guides give context to the experience.
*Note, not all guide permit photos during their presentations. Request permission before snapping a shot.*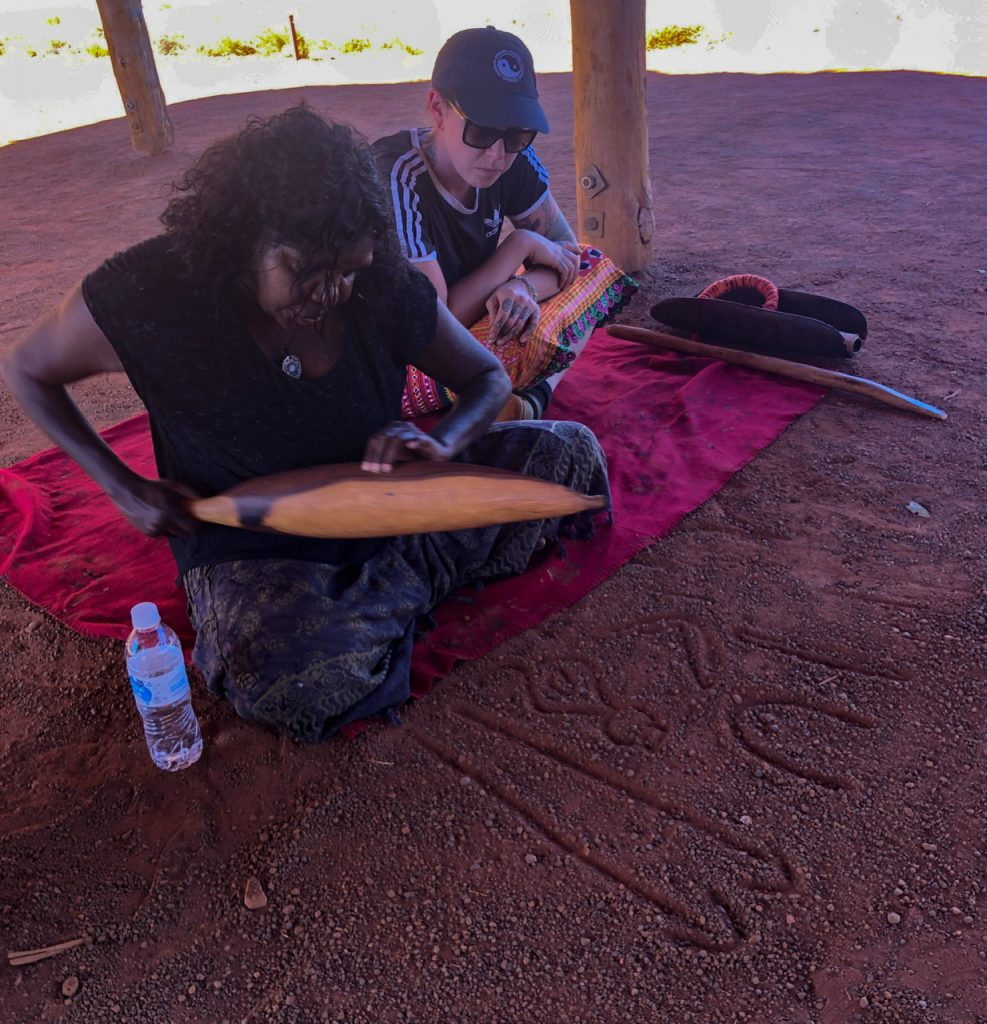 Working through an interpreter, our guide offered an introduction to the Tjukurpa (traditional law, stories and spirituality) of her people.
She then lead us to several rock art locations and offered a glimpse into their significance. Artists avoid painting directly over another person's work, though they may add to it or draw around it over time. The result is layer upon layer of history presented in a few small spaces.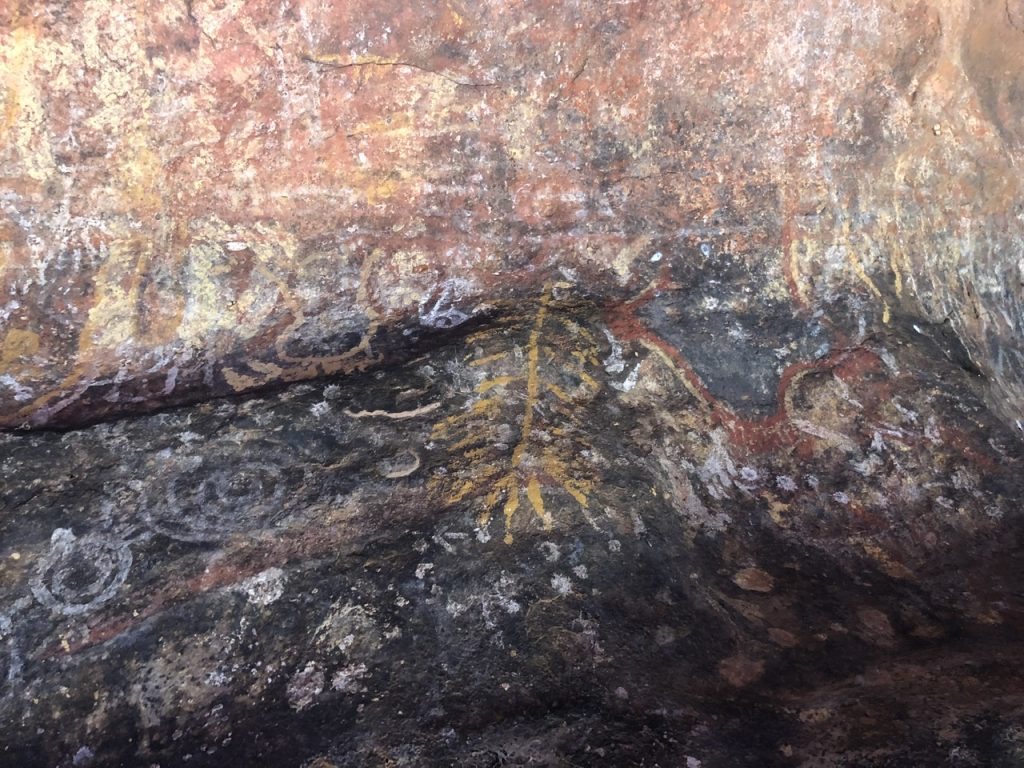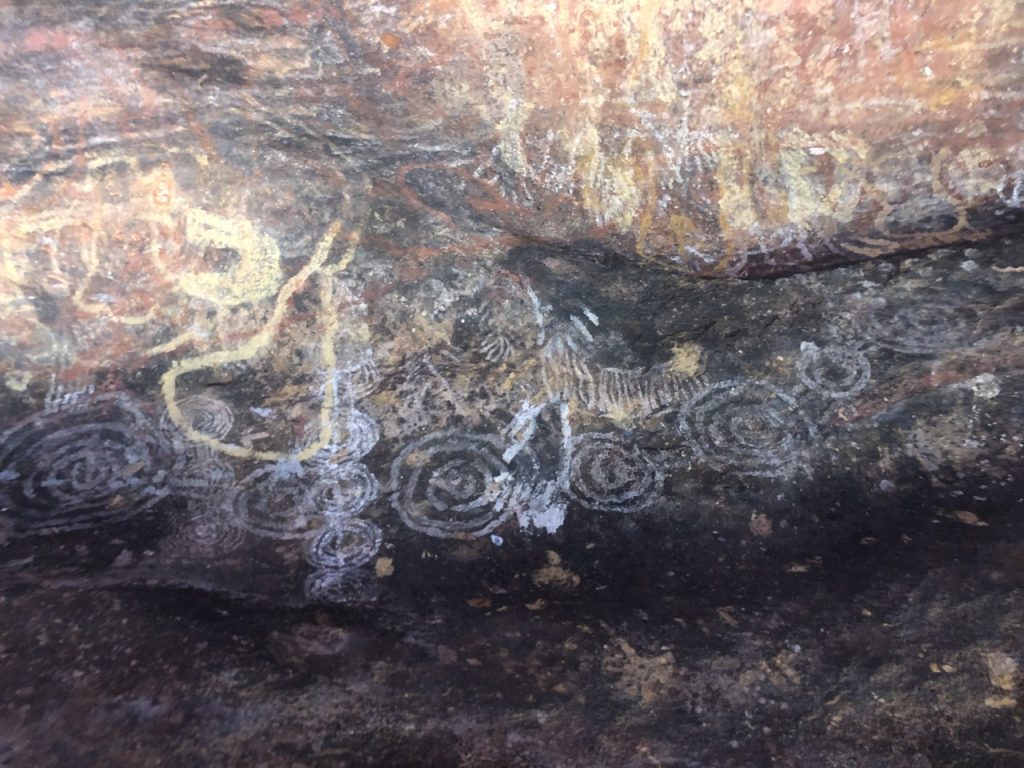 The original custodians of Uluru only share some of their stories with visitors. We receive the kid's version, a light introduction to a rich and complex account of their origins, practices, and philosophies. Even still, I loved it. And out of respect, I won't share any of it here. I don't want to leave out important information or misconstrue it with my interpretation. It's worth the visit.
The Hike: Around, not Up
After the guided segment of the tour, we were free to hike. Thankfully, it is now illegal to hike to the top of Uluru. Crappy tourists were leaving trash, defecating, and throwing things from the top. The assistance ropes have been removed and the access site is monitored.
You don't need to go to the top, anyway. (There are plenty of places for great (legal) views at nearby Kata Tjuta.) For the full experience, take the Uluru Base Walk. It's about 6.2 miles around the perimeter of the sandstone behemoth. It takes you through cool, green retreats and blazing hot expanses.
I started the hike at sunrise and finished well before the heat escalated at 11am. This includes time for the tour, lots of photos, and a thorough visit to the cultural center.
Even if you arrive with a group, give yourself time to walk alone. The energy here is so different when you give yourself time to sit, listen, and observe. This just isn't the sort of place you want to rush through, if you can help it. It sounds so woo-woo but the landscape can really speak to you here. It's so peaceful and…intriguing.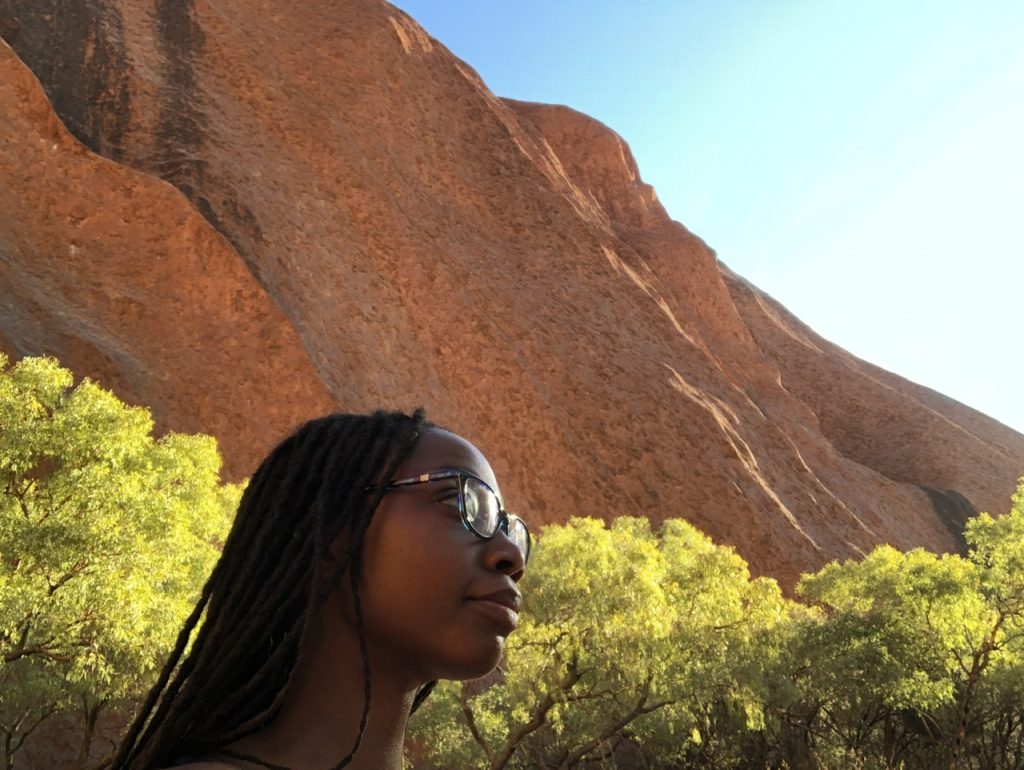 My favorite areas included:
Mutitjulu Waterhole and bush lands has a path that leads to the only waterhole at Uluru. Several slopes feed into the spot, which gets quite a bit of shade and helps to keep water reserves in place. Unfortunately, for the first time in recent history, the waterhole was completely dry in November 2019.
Kantju Gorge  is one of the many beautiful gorges along Uluru. The dark stains are where water falls year after year during one of the area's precious rains. The darkness is dead algae that thrives momentarily before being roasted again in the sun.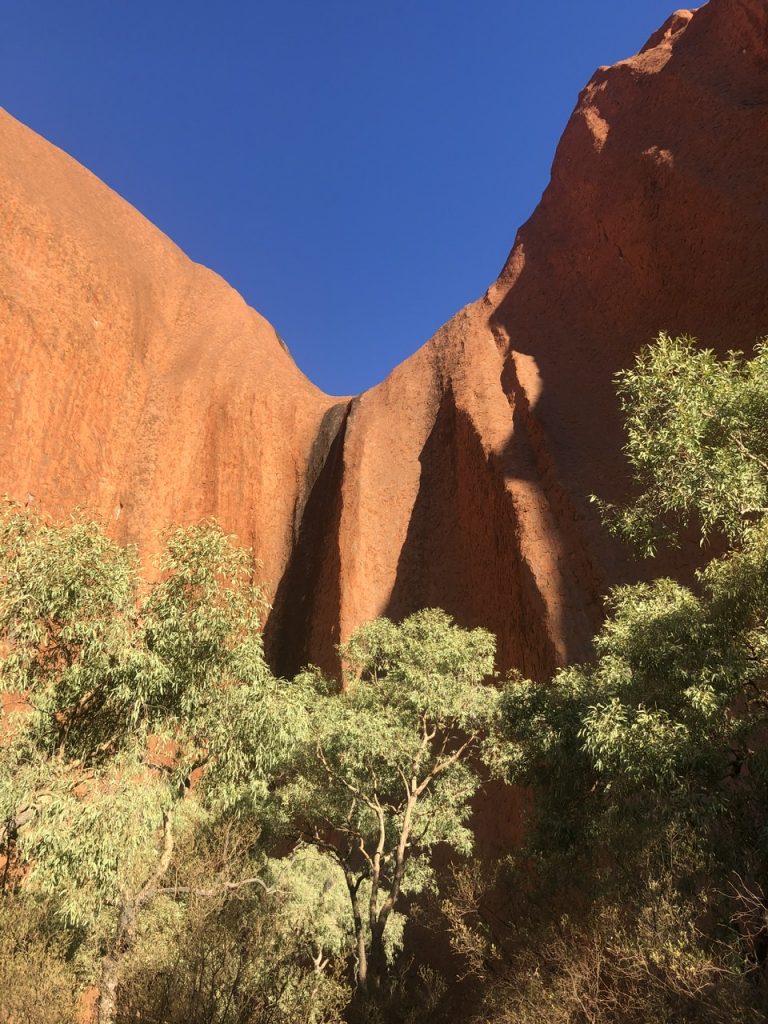 Abbreviated Experiences
There are also 4 shorter hiking trails at Uluru, segments of the full loop. It may be appropriate to take these segments rather than walk the whole shebang due to extreme heat or limited mobility.
The Mala walk is the most popular as it hits the Mala cave art as well as the majestic Kantju Gorge.
Kuniya and Mutitjulu Waterhole walk takes you through a buse forest that is surprisingly lush compared to the surrounding landscape. It's one of the few places to see wallabies. (They look like small kangaroos.) Zero wallabies in the hot dry season, though. This is also the location of an important battle in the creation narrative. Its scenes are embedded in the rock of Ulu

r

u.
The North-east Face Walk has the most restricted areas due to its cultural significance. Guests are welcome to observe but not photograph in many areas. Good vibes here.
The Lungkata walk is the least populated walk. It can get quite hot but it offers amazing geological features if you can bear the heat.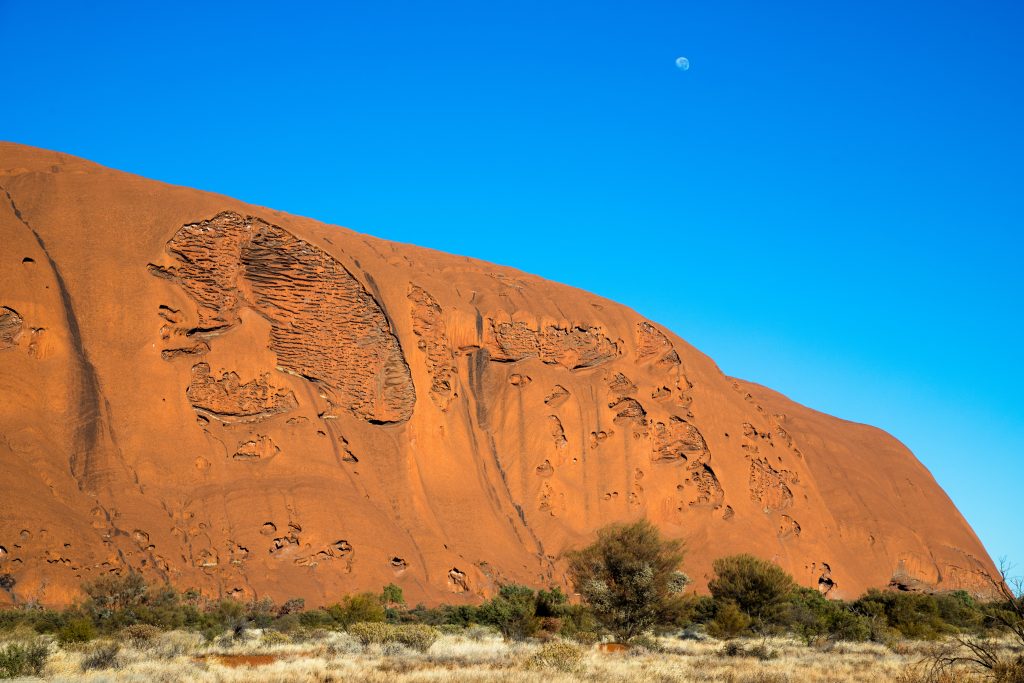 Sunset and Sunrise Viewings
There are designated spots for sunset and sunrise viewings. I recommend both. Wake your ass up 🙂
Find a quiet spot away from the crowds and tripods, if you can. Grab a warm beverage and just soak it in. Maybe you attend more than once so that you can do the touristy photo thing one time and just enjoy it the next.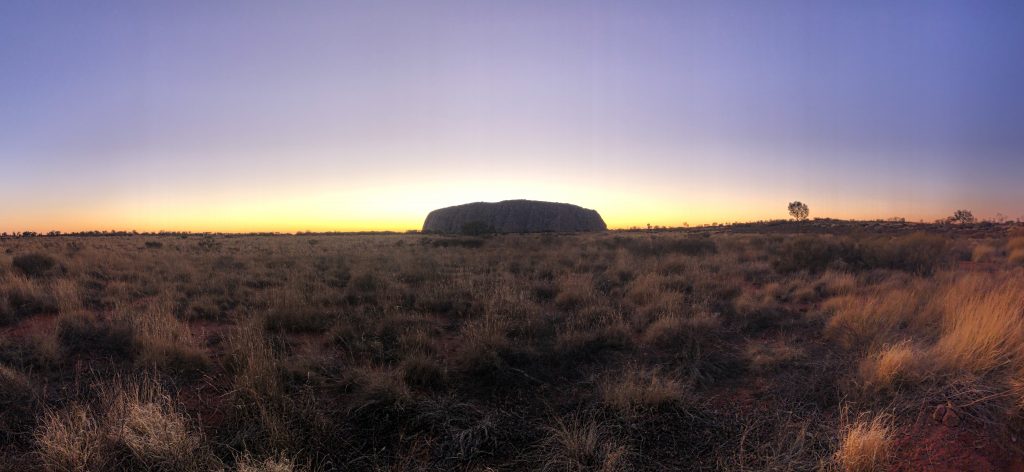 It's worth multiple trips since no two sunrises or sunsets are the same. The colors, contrasts, and landscape are so beautiful!
During sunset, you are actually permitted to photograph Uluru's northeast face since sacred spots are supposedly obscured by shadow. Clearly this isn't the case at all times of year nor at all moments at the sunset but I think it was a concession by the Anangu.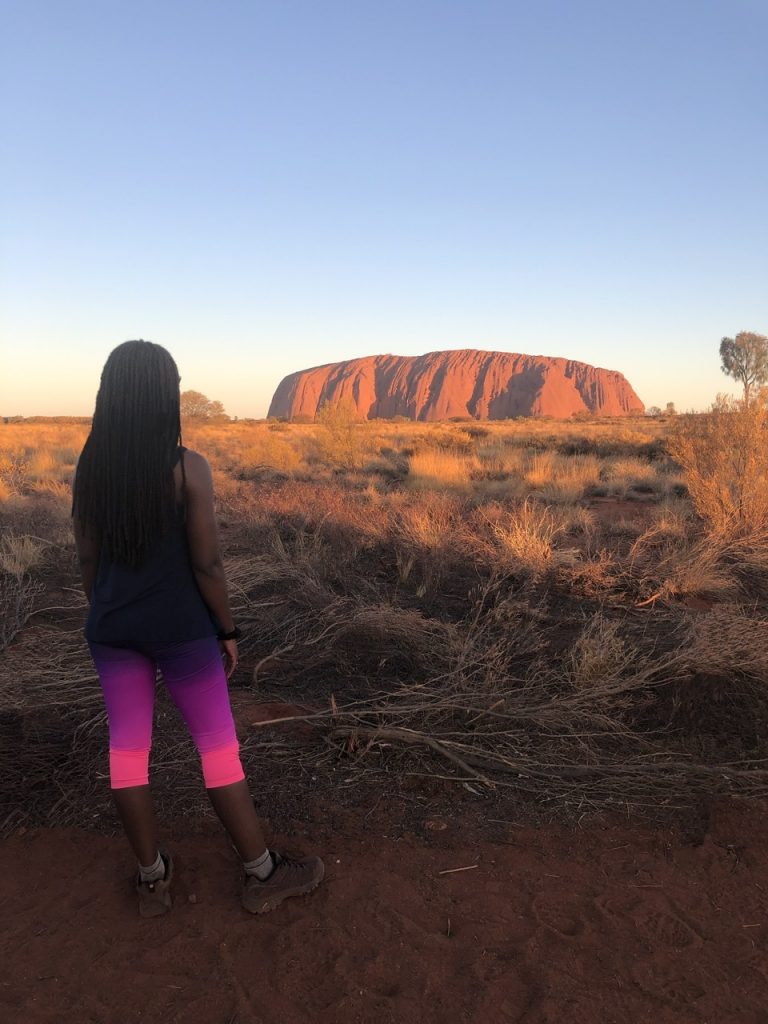 Wellness Check
The 6-mile hike at Uluru can benefit the body. But any active person will find that it's an easy hike. The most benefits come, I believe, not by power walking to get in your cardio but by lingering and taking your time. Let the the site nourish you.