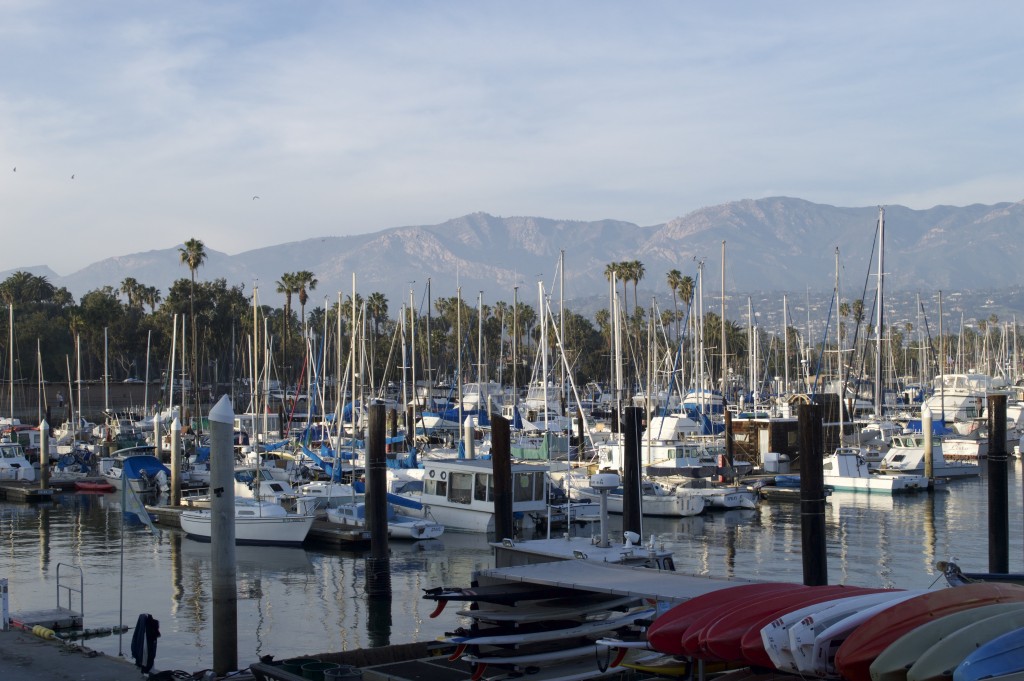 On the Alley seafood shack can be found tucked inbetween other unassuming shops and restaurants on Santa Barbara Harbor. This little gem can be easily overlooked. If you've made it to the boats, you've gone too far 🙂 Turn around, because the food is worth the search.
Atmosphere
It's easy to overlook On the Alley because the restaurant is tiny and bland. Inside, there's little more than a counter to place your order and a kitchen to make it in. Off to the side, you'll find a cooler for beverages. A concrete floor. That completes your tour of On the Alley.
Your only seating options are outdoors so dress appropriately. I visited during the winter (Santa Barbara winter, which is usually cloudy in the high 60s) and I was comfortable after sunset in a light jacket, which I really only needed that because of the breeze off of the harbor. Anyhow, guests choose their own seating at a few picnic tables right outside of the shop. There are umbrellas for sunny days. The centerpiece is a stand for ketchup, mustard, and napkins.
Food
It's true. On the Alley is aesthetically underwhelming but the food makes the trip worthwhile. I enjoyed one of the best West Coast-style seafood tacos that I've ever had!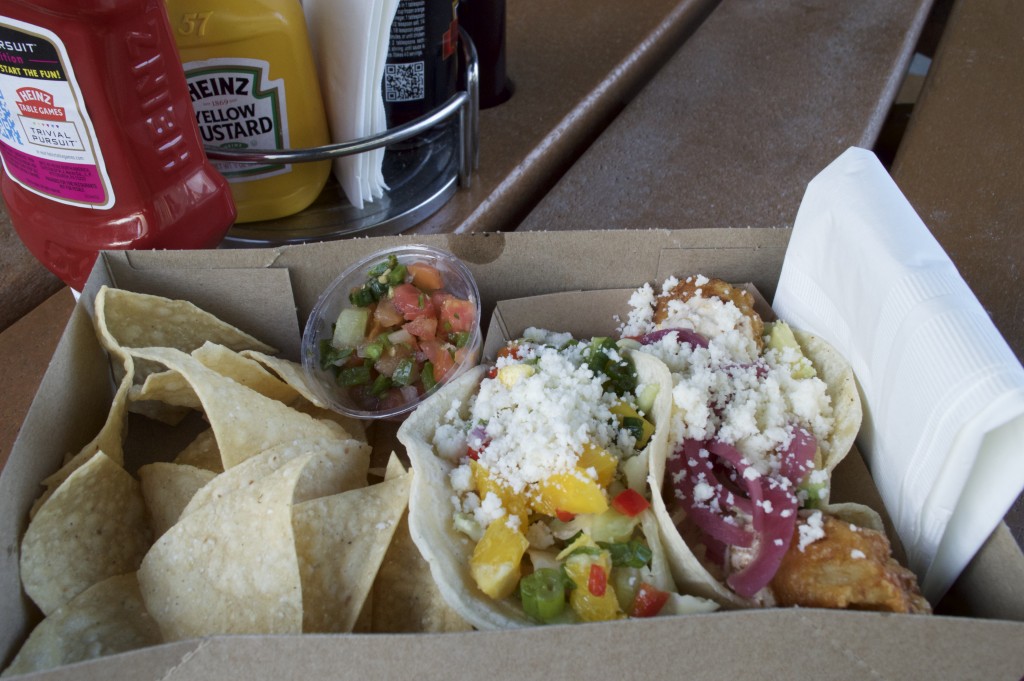 Let's start with the Baja Fish Taco. At the core, you'll find beer battered basa vina that is tender on the inside, light and crunchy on the outside. Fresh avocado, pickled onion, salsa blanca, and a healthy dusting of queso fresco keep the fish company. All of these goodies cuddle together inside of a single corn tortilla. It was a study little tortilla that held its own against the load it was carrying.
I. Loved. It.
In the southeast, there aren't that many places that serve fish tacos with queso fresco, so that was a pleasant surprise. Most places also double up on tortillas, which just makes me full faster so I end up removing one layer. On the Alley's fish tacos were the ideal balance for me. Not to mention that the fish was expertly prepared.
I also got a seared shrimp taco topped with ponzu marinated slaw, mango salsa and more delicious queso fresco. Though marinated, the cabbage stayed crisp and delightful. I can eat mangoes at anytime, anywhere, so I was glad the fruit made it into the taco. With the shrimp, slaw, and mango, this taco offers a harmony between salty, pungent, and sweet. It's a good alternative for those who don't like fish or want to avoid fried foods.
Everything came with a rather uneventful serving of chips and salsa. Eh. I should've gotten another fish taco.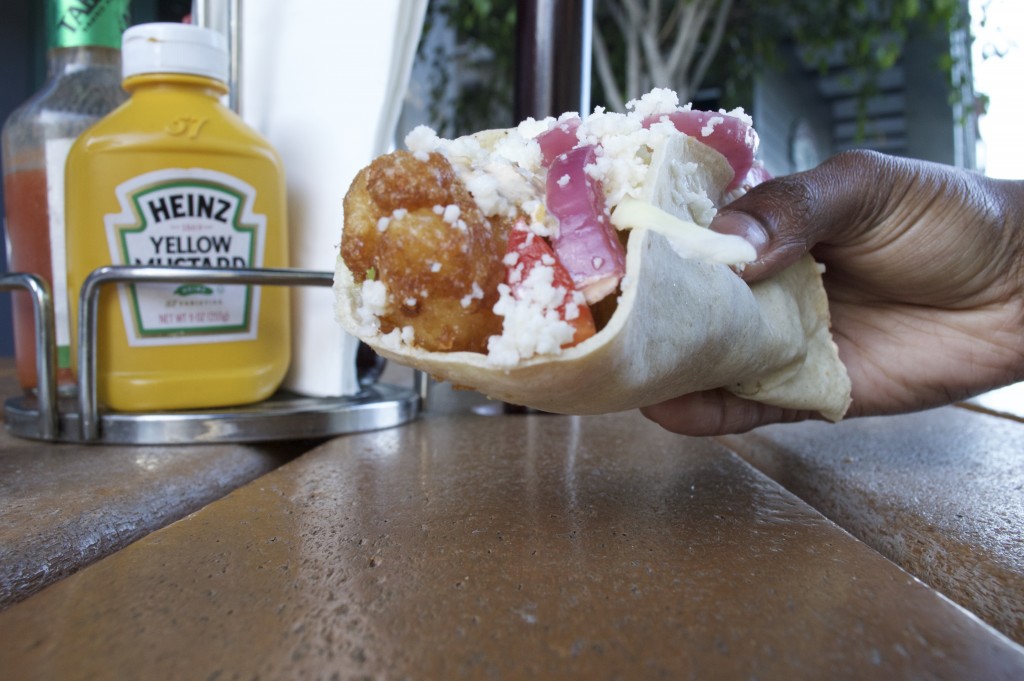 Customer Service
The two servers that I interacted with at On the Alley were very kind and helpful. One guy looked at me funny when I asked what kind of fish was inside of the taco. Kind of like, "Dude. Just eat it." But overall no complaints on the service front.
On the Alley is worth the hunt that it may take to find it. Be sure to visit next time you're in Santa Barbara!