The connection between social media and yoga is a very Western creation. ( Iyengar wasn't posting selfies, obviously.) Yoga challenges–or day-by-day recommendations on asanas to practice–are received with mixed reviews. All perspective on those views are equally right, and therein lies the problem.
5 Reasons to Take the Challenge
I participate in yoga challenges on Instagram (IG) every other month. I choose to do this because:
Yoga challenges can be incredibly motivating, especially on days when I can't go to the studio. When I'm feeling lethargic or I want to practice but I don't know what to do,  a quick glance through IG reveals that other people all around the world may be feeling lazy or unmotivated, but they take the time to get off their butts and practice. So can I!
Yoga challenges can be unifying. We share the same passion! We're all making  journeys towards self-discovery, self-acceptance, and better health. Connecting on social media allows us to share our successes and challenges in the midst of the daily grind.
Yoga challenges bring friends together. For those of us who have a largely home-based practice, yoga challenges provide camaraderie amongst people who share at least one similar interest.
Yoga challenges encourage students to try new things. Sometimes I learn modifications for poses that aren't accessible for me. Other times, I learn ways to go deeper in postures that stopped feeling fresh and exciting. Then, of course, there are days when I see poses that I never knew existed and I'm amazed by what our bodies can do!
Yoga challenges can be a creative outlet. I find that days when my 9-5 stimulates me the least are days when I get most creative with my yoga photos.  I play with camera angles, shooting locations, and asana variations. Photoshoots at the end of the day  help me get out creative energies that I might not have used during the day.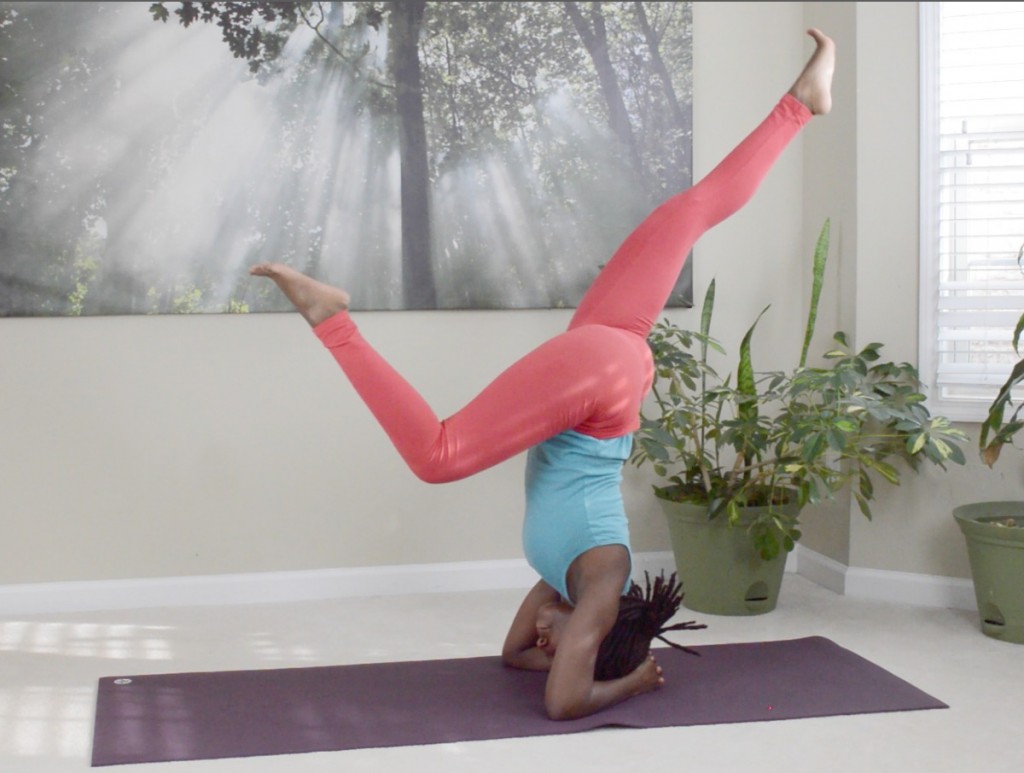 5 Reasons to Forgo the Challenge
Yoga challenges provide fresh opportunities for unproductive comparisons. Asanas look different on all of our bodies. Some of our bodies can't do certain asanas–yet or ever. Seeing hundreds of photos of bodies doing yoga gives us a ground to compare ourselves. It's unproductive and destructive. Comparison doesn't promote joy or development.
Yoga challenges open the door for negative feedback. It's not secret that people can be cruel online. If you don't have a thick skin (and sometimes, even if you do) one negative comment can annoy you indefinitely.
Yoga challenges can be very, very vain. Some of the most popular IG accounts are owned by thin, limber teachers with sponsorships from half a dozen clothing companies. They ALWAYS look amazing. And since yoga is their career, they've got advanced asana practices and beautiful spaces in which they practice. IG challenges can present  pressure to dress a certain way (bralettes and panties, anyone?) and envy a space or destination. The practice becomes about stuff rather than the mind-body-spirit connection.
Yoga challenges can be distracting. Do I look cute? Is the room clean? How is the lighting? Is this angle flattering? That's not yoga.
Yoga challenges can be time consuming. Once you've taken a few pics, then you have to edit, pick filters, and all that jazz. I've even selected photos based on if I'm inhaling (which inflates my tummy) or exhaling (which flattens my tummy). Absolute. Insanity. If you're doing Hyperlapse lapse video, then you've got to add music, too.  Without a routine, participating in an on online yoga challenge can be incredibly time consuming.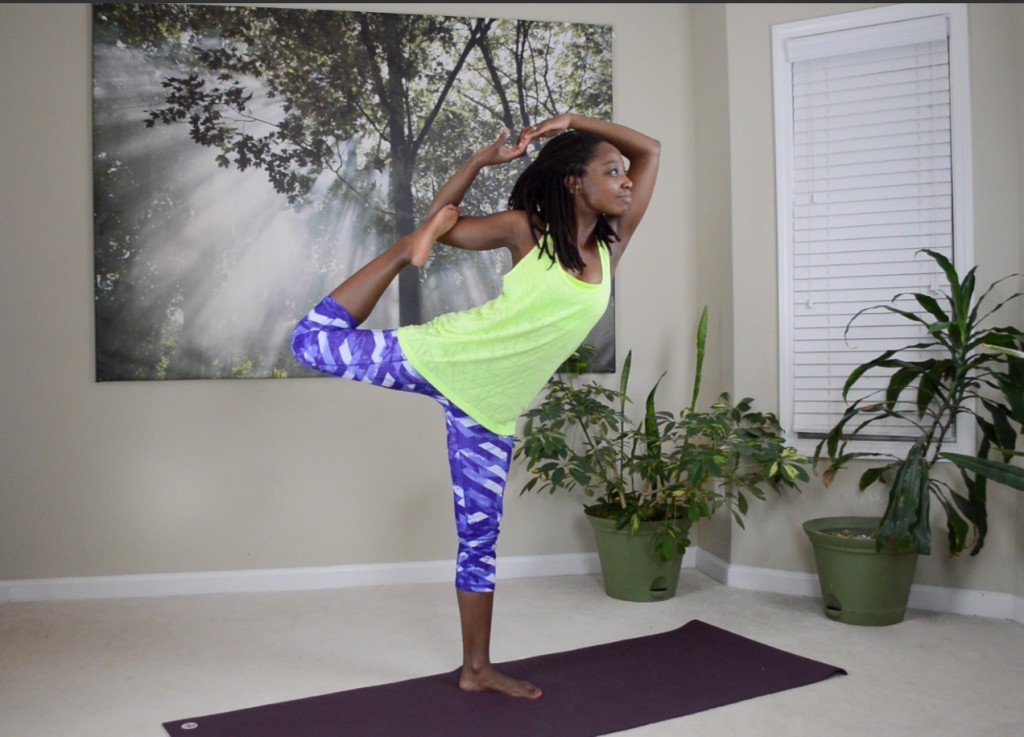 Get the Best of Both Worlds
This is what I do to enjoy yoga challenges without letting them drive me crazy. Maybe some of all of this will appeal to you, too!
Skip entire months or days. Participate in the challenge daily but only post pictures when you damn well feel like it. Skip a month altogether if you're not feeling it. Challenges are not a moral obligation!
Combine days. Participate in the challenge by dedicating one or two days a week to take pictures for several days in advance. Use a social media scheduler like Buffer or Latergram to post to your favorite platforms in advance. You can still interact with your online community  and develop a stronger asana practice without messing with cameras and crap each day of the week.
Set the video to record and forget it! Running back and forth to your smartphone or messing with timers and remotes is a serious distraction. It can also be dangerous if you're rushing into a pose. Record your practice as a video and take screenshots of the asana of the day when you done. Effortless.