My little plot isn't fit for winter gardening. It gets zero sun. The good news is that I can focus my free time elsewhere (maybe learning sign language, touching up my Spanish, home decor, and
marathon training
). 
More good news? I have time to prep the garden for next spring. I got such a
late start gardening
this year. It will be nice to be ahead of the game in 2014. I've compiled a list of ways to prepare your garden for spring. Hope it helps fellow beginning gardeners!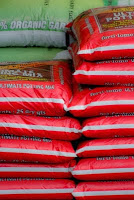 Image via terrysliceoflife blog
End of season sales
The end of the warm months is the ideal time to scope out season clearances. Many stores get rid of their inventory in preparation for holiday decor. They will certainly want the old inventory gone in time for next spring's arrivals. These sales will allow you to stack on up durable goods at discount prices: gardening supplies, tools, fertilizers and mulches. Buy a few bags of fertilizers each month, spreading out the costs of starting the new garden.
Clean house
Remove any plants that have reached the end of their lifeline. Removing them prevents mold, pests, diseases, viruses, and all sorts of nonsense from working their way into surrounding plants and soil. Toss old plants into the compost bin unless they've already bolted/seeded.
Ground cover
While ground cover isn't necessary, it is a great soil conditioner. Many gardeners prefer alfalfa and soybeans. Both add nitrogen to the soil and their presence prevents erosion in winter rain, frosts, and melts. This is particularly helpful for raise beds that aren't reinforced with wood or plastic.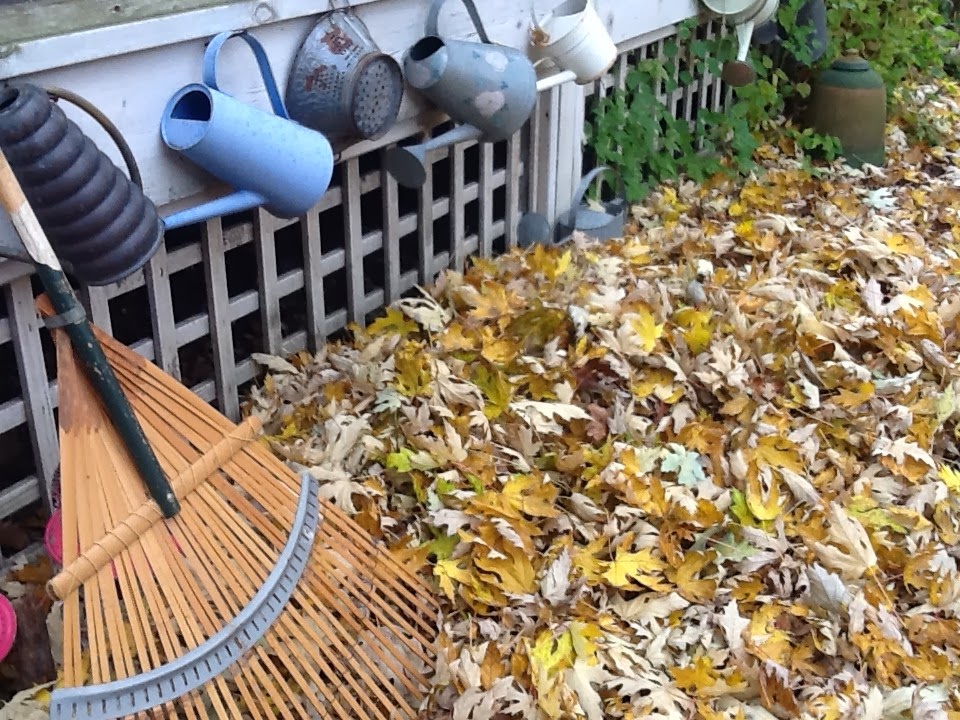 Image by Cyndy Crist
Mulch the beds
If you aren't using live ground cover, consider mulching your plant beds. It's best to do this after the first frost; in theory, it keeps the ground temperature even. If the ground is frozen, it will stay frosty. You'll have fewer pests trying to burrow in it.
Continue composting
The composting process slows down in the cool winter months but it will continue nonetheless. Keep adding to your compost heap or bin and turn the compost every four to six week. In late winter, blend your compost into the soil so that it will acclimate. Without this settling time, an unbalanced compost may continue to breakdown around your young plants and seeds, which can cause more harm than good.
Add garden buddies
Don't forget to add earthworms and ground beetles to help micro processes continue in your garden. Don't worry about them freezing. That's rare here in the southeast and when it does get nippy they just burrow down further into the soil.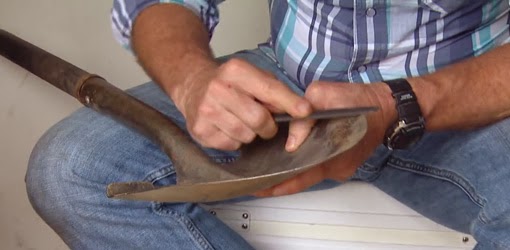 Image via todayshomeowner.com
Sterilize your pots and containers
This is new to me. Remove old plants from your containers, empty the soil, and clean them with warm sudsy water. This way, they don't carry old diseases to your new transplants or seeds.
Tool preparation
Take a few days during the cold months to sharpen your tools and repair any equipment. Do as much as you can indoors, of course. By investing a little time here and there, you will be in tip-top shape for spring without much effort.