Freshen up your yoga practice with a dash of the unordinary: RussaYog.
The Basics
First of all, RussaYog has nothing to do with Russians or the Spanish language. Russa means rope in Punjabi, which makes perfect sense because ropes are the first thing that you will notice when you enter one of two Russayog studios in the US. The photo below was taken at the RussaYog Santa Barbara studio after savasana (hence the dim lighting).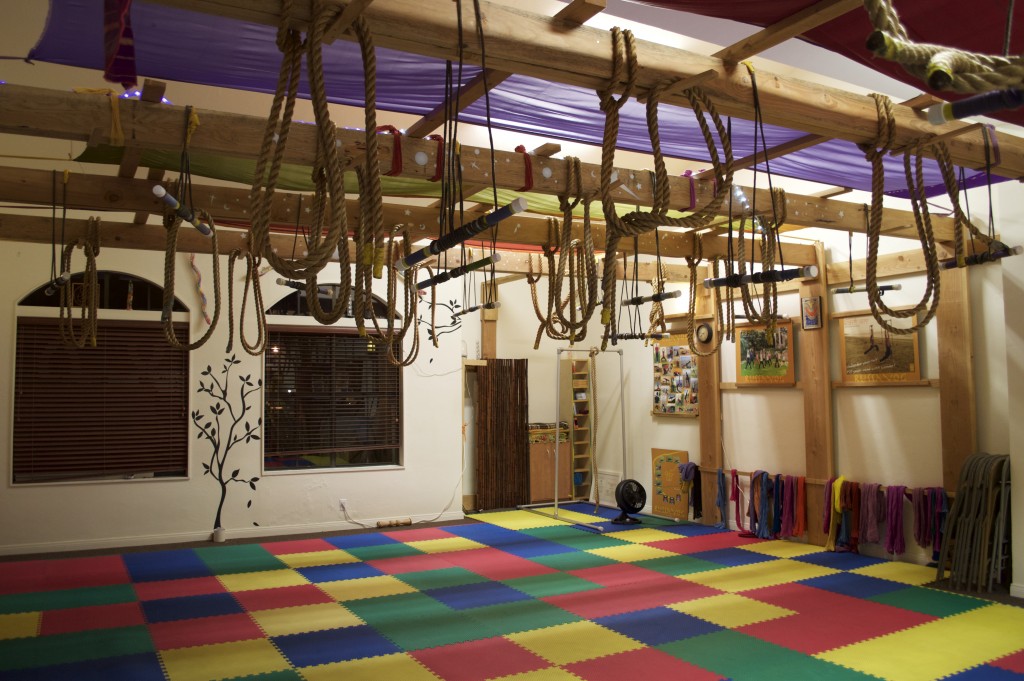 But what are the ropes all about? It's nothing like aerial yoga, which was my first assumption. Instead, the ropes are used partially for support but mostly for additional bodyweight training for the upper body. Many common asanas are done slightly off balance, encouraging rope use to engage the upper body in postures where you could be normally be passive.
RussaYog also incorporates short strips of colorful cloth, called doras, that are used as props. The doras can make poses more accessible. It's shorter than a yoga strap so applications are more limited, but it's probably easier to use for a studios because the cloth washes easily and dries quickly.
What to Expect
Class structure is an arch, beginning with a gentle warm up, poses that build heat, capping with a challenging pose, and then descending in difficulty. The music is low-key with a gentle rhythm.
There are shared postures between RussaYog and a traditional hatha yoga class. My evening class integrated sun salutations, warrior poses, child's pose and shoulders stand, for example. There are also poses that have the same name but are executed differently because ropes are in use. Trikonasana, Triangle pose, is done exactly the same in the lower body but the arms are  extended parallel to the floor, holding on the ropes.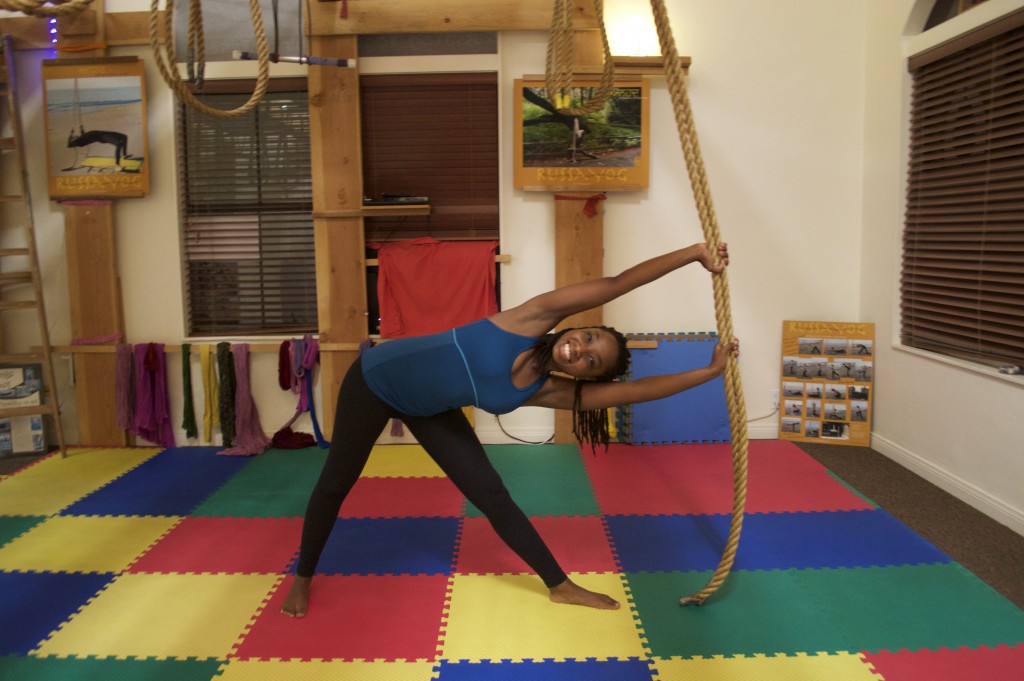 Then there are the asanas that are unique to RussaYog that require ropes, such as Abhay (Fearless posture) and Bund Balasan.  Such postures engaged my core, arms and chest at once, making them much more dynamic than asanas that I'm accustomed to.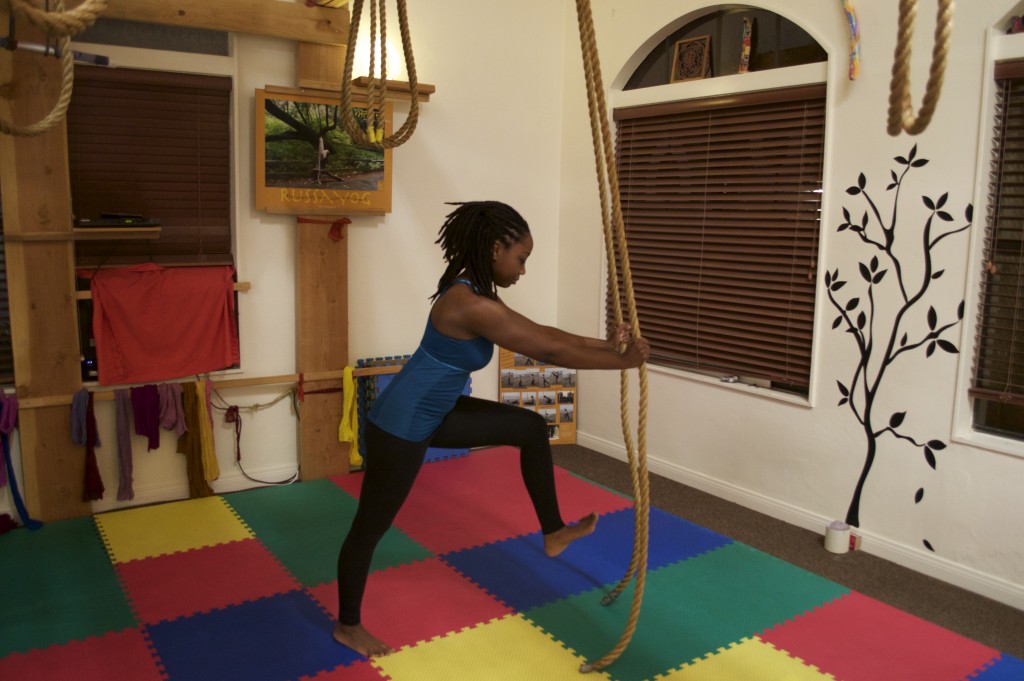 Check out RussaYog Yoga on YouTube for tutorials and to see the poses in action!
Rope-dependent poses were most challenging to me because they were new but also because they're serious upper body workouts. I'm accustomed to supporting my weight in my legs and core. It was nice to change it up!
Yep, You Should Try It
I really enjoy trying new classes because they tend to work vastly different muscles and throw in more cardio. This is a fun yoga variation that integrates the upper body in ways that yoga students usually don't experience until they're in upper level classes doing arm balances and inversion.
With that said, I found it hard to tap into the spiritual and mental side of the practice because the physical exertion and frequent use of props was distracting. I imagine that the more classes you take, the more accustomed you'd be to such differences so eventually you'd be better able to focus on mind ad spirit stuff. I'd comfortably recommend RussaYog to anyone who is interested.
The BIGGEST downside is that there are only two RussaYog studios in the US, found in Santa Barbara and Ann Arbor. It's also not the most versatile yoga variation because what makes RussaYog unique are the ropes; you can't safely anchor ropes anywhere and everywhere that limits the practicality of the practice. (Home sets cost a few hundred bucks if you're interested.)
Bottom line: If you're in Santa Barbara, CA, give it a try! It's a great total body workout that helps you look at familiar yoga asanas differently.