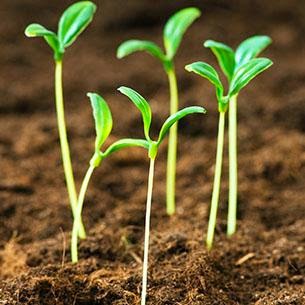 Welcome to Spring, the official beginning of terrific weather, sunshine and refreshing showers. The southeast has had an abnormally crappy winter (not that the midwest or northeast had it any better) and Spring couldn't come fast enough.
Some of you lost track of the calendar as one bleak, gray day blurred into another. Spring has caught you by surprise–you've got nothing done in your garden but it's not too late! If you start now, you've got plenty of time to get your garden ready for late spring and summer harvests.

It's not too late to start your seeds indoors. Several plants, especially peppers and tomatoes, do well if you start the seeds indoors in a controlled environment . Ideally, you should start 8-10 weeks before the last frost date. (The last frost date for Atlanta/ Zone 7 is listed anywhere between the end of March to the middle of April.) But there is still time! The southeast has a long growing season so you can still get an ample harvest even if you're falling a bit behind schedule.
You can buy a starter kit, which I did this year. I still recommend DIY seed starters to conserve resources. Recycle small plastic containers like yogurt cups, strawberry pints, or the little black containers that plants come in at home supply stores. Just be sure to select a plastic that is easy to cut through when it's time to transplant the seedlings. Also be sure that there is a hole in the bottom for drainage.
Next, fill your container with Fox Farms Light Warrior Seed Starter. It's the best seed starter that I've used, hands down. It's ultra light, making it easy for little sprouts to push through. The material holds the right amount of moisture so you don't have to water  it every day and risk water-logging your seeds. Lastly, it's got good nutrients to give your plants a healthy head start.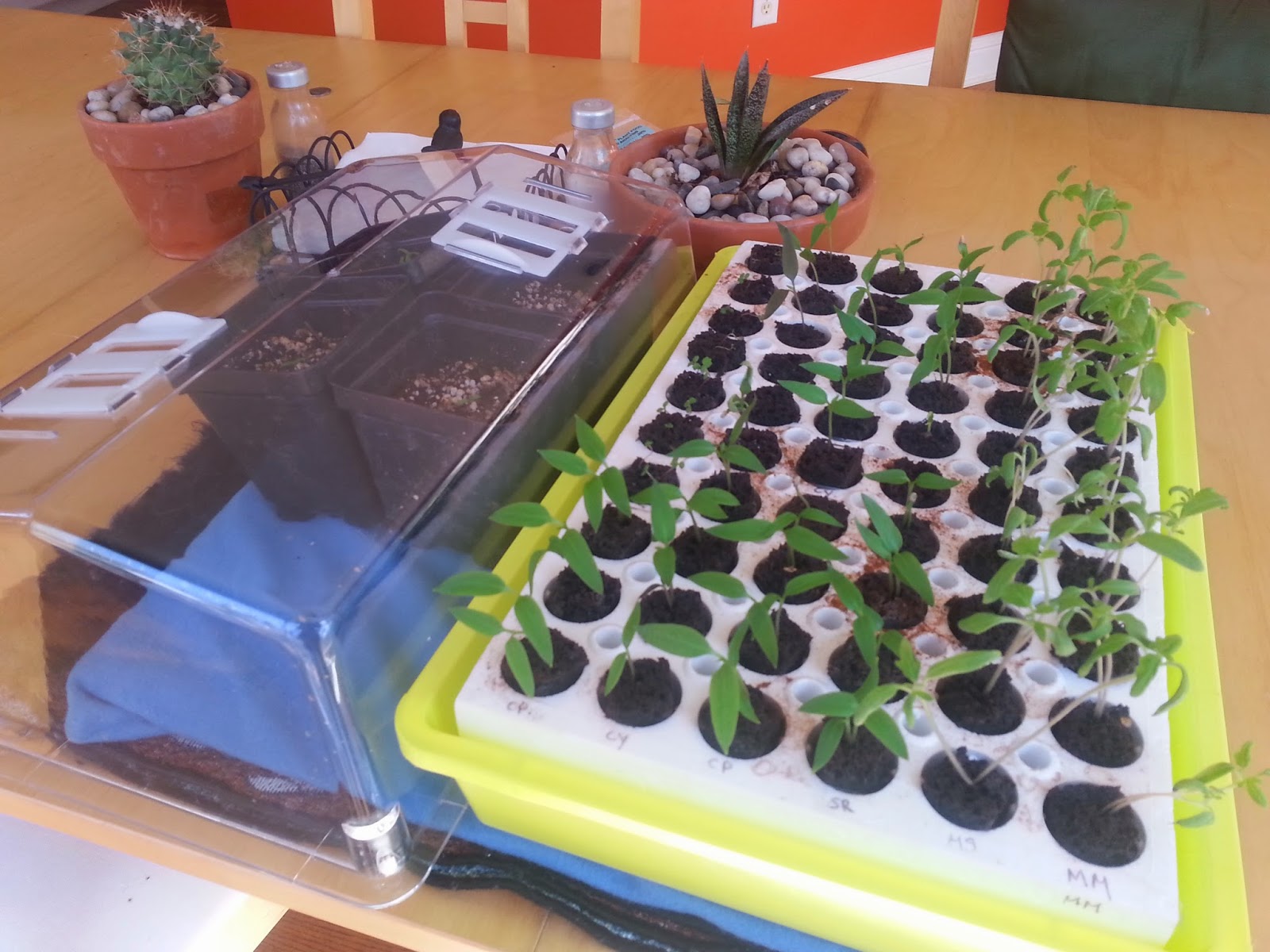 I started my seeds in recycled containers filled with Light Warrior and a Bio Dome by Park Seed Co. Both are on top of a heating pad. I put the dome from Park over the seeds in the recycled containers since I started those later and they need  the warmth for a little boost 🙂
Once your seeds are sown according to their instructions, find a sunny spot near a window and be patient. Lacking sunlight or patience? Put your seed starters over a heating pad or heating blanket. Set the temperature between 65-80 degrees, depending on what you're growing and how much light is available to naturally heat the soil. The additional heat will jump start germination. Even if you have a sunny spot, you can use the pad in the early morning and late evening to prolong the soil's warmth.
Prepare your outdoor soil for direct sowing. Ideally, you'd have your native soil tested in the winter so that you know exactly what your soil needs. Soil testing through a local university extension takes several weeks. Oops. Too late for that. There are ways to work around it.
You can buy a home testing kit for your native soil at a garden supply store or online (expedite the shipping). Those tests can be completed in a day. I recommend working with native soil (at least in part) for gardeners who are working with large spaces since this method can be most cost effective.
The second option is to start a raised bed or container garden. Fill your bed with store-bought garden soil and fertilizers. Bagged soil has its nutrient composition on the outside of the bag so that you know what you're dealing with already. I recommend this for smaller garden spaces simply because store-brought soil can be quite costly.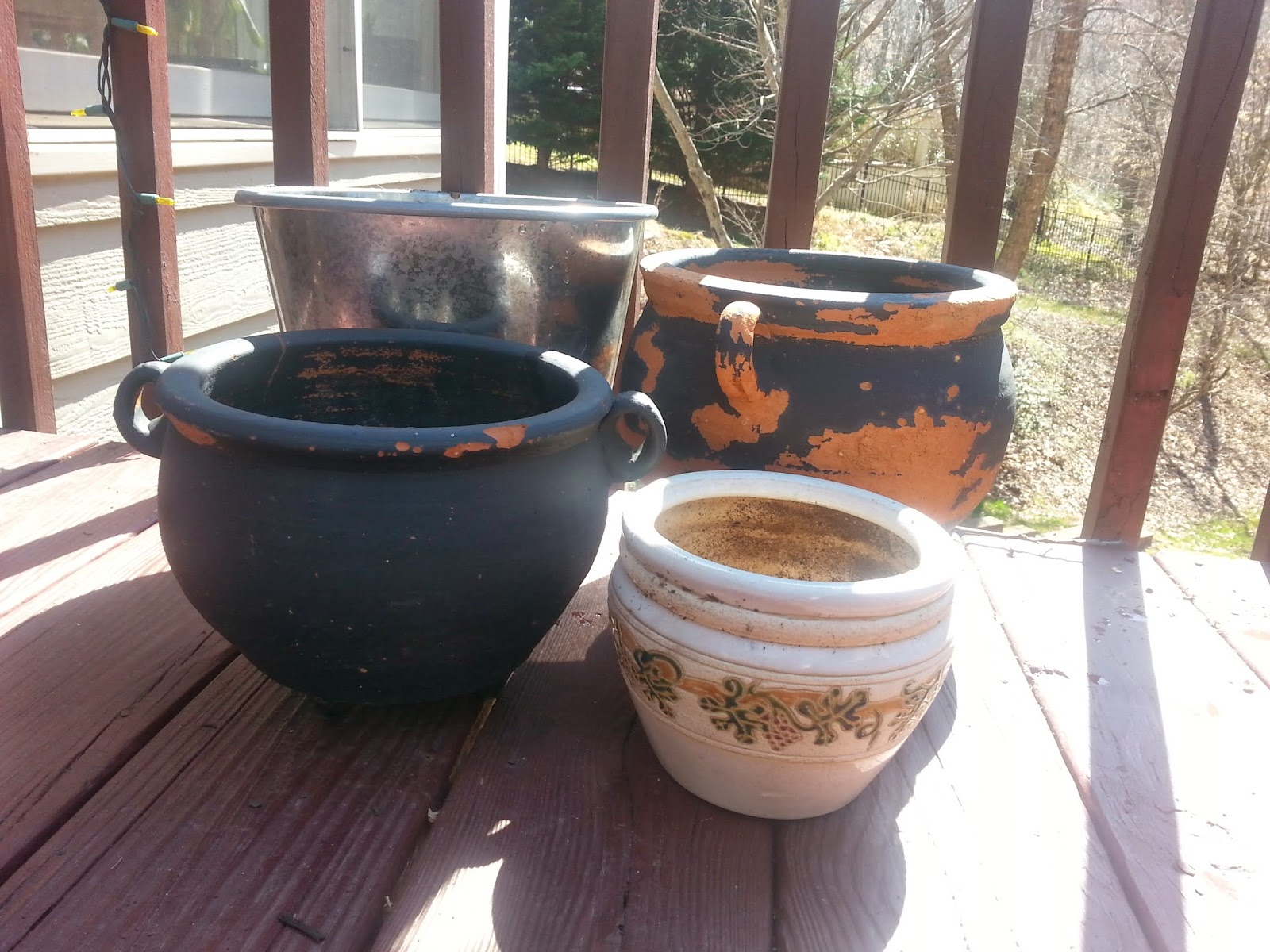 A few of my pots, cleaned and ready to go!
My faves are the rustic cauldrons, a gift from my mom.
Are your tools ready for use? Do a walk-through of your garden and gear:
Check hoses and nozzles for drips, gaps, and other damage that could have occurred during the winter. 
Sharpen your metal tools–it makes weeding and digging so much easier. 
Buy your plant supports now since you'll want those in place soon after you transplant the seedlings; if you wait until the plants need the supports, you run the risk of damaging the root system when you shove the support into the ground. 
If you let soil sit in your planters and pots over winter, dump it out and sterilize the vessel. (A simple clean with warm soapy water will do. Rinse well and let it dry.) Some diseases, bacteria, and harmful pests can overwinter in containers. It's best to start fresh when you can.