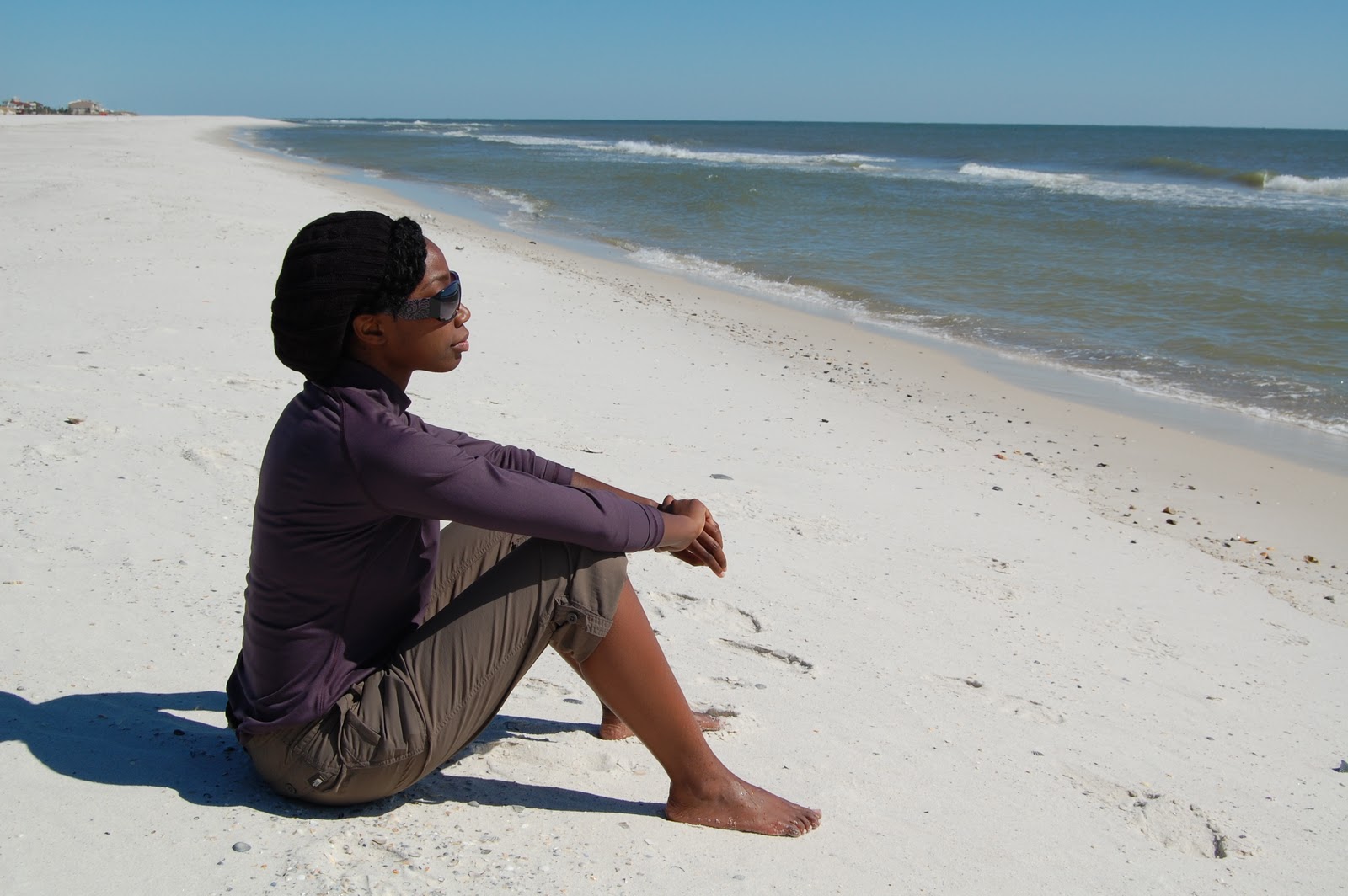 Every day is a good day for a vacation. When my sister proposed taking a trip during her fall break from school, I was more than thrilled to jump on-board with the plans. She wanted a location with beach access that was within comfortable driving distance of Atlanta. Destin popped up on the list first since it is where she got married but when my boyfriend suggested Gulf Shores, Alabama, we agreed that trying a new destination would be worthwhile.
We settled on a rental property in the
Morgantown
neighborhood. It's a relatively small development of beach houses with community tennis courts and a pool. Since we were vacationing in October, the off season, most of the homes were vacant. No complaints about that! It felt like we had the beach all to ourselves.
Even during the height of the season, the Morgantown neighborhood is quiet. Most of the restaurants and attractions are 10 to 15 miles away in Gulf Shores proper, which is perfect if you're searching for a relaxing getaway. The location is a bit inconvenient if you like to dine out often and enjoy cultural activities. My travel buddies fell somewhere in the middle, so the location worked out just fine.
Sea-N-Suds Restaurant
We made the drive "into town" each day, at least once a day. On one of our first excursions we set our sights on Sea-N-Suds restaurant. It is near to the Gulf State Park so it's the perfect stop for a day after sunning and swimming.
The restaurant offers plenty of seating with waterfront views, as well as a deck outside where you can enjoy the weather while having a drink (though I didn't notice any tables for seating, likely because it was a windy October day).
The beach views save the ambiance of this restaurant. The interior design consists of some nondescript beach kitsch and solid wood tables. If I'd found this place anywhere other than the beach I would have turned around and walked out. But don't be disappointed. I think the restaurant crew spends most of their time on their food and customer service.
The waitress was fun and personable. My boyfriend and I enjoyed her How to Make Cocktail Sauce 101 class that was brief and informative. And delicious! We used the fresh cocktail sauce on our oysters on the half shell. Fresh. Light. Perfect.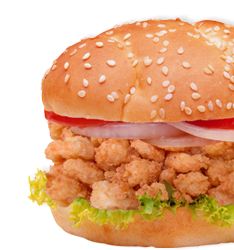 My brother-in-law ordered an oyster poboy and I opted for the shrimp poboy. We exchanged halves so that we could sample both. The poboys are served on soft, sesame seed buns that are durable enough to hold the sandwich together but not so thick and bulky that you can hardly eat them. The buns provided just the right amount of bread. (My boyfriend now insists on finding restaurants in Atlanta that don't serve poboys on hoagies.) The fried oysters and shrimp were as fresh as fried food can be, and the breading provided a bit of crunch and texture while leaving room for us to enjoy the flavor of the seafood.
Sea-N-Suds struck out with the stuffed crabs. While they were tasty, they would have been tastier with less breading and more crab. It's still a decent buy at about $8. The onion rings and fries were good, greasy complements to our meal but nothing mind-blowing.
Overall Sea-N-Suds Rating: 8/10
for waterfront views, filling portions and fresh seafood.
The Original Oyster House Restaurant
I'll spare the boring details about grocery shopping and skip right to dinner. We dined at The Original Oyster House, a restaurant that overflowed with people and cars each time that we drove by it. Once we were inside, we completely understood why. I genuinely felt welcomed by the super friendly staff. They weren't at all creepy or artificial way.
I'm not sure what it is about interior designers in Gulf Shores restaurants but they don't seen to stray much from the norm. Fishing propaganda, a million nautical items on the walls. Typical beach restaurant stuff. It felt clean and had a nice local vibe to it so I won't complain too much. Again, they seem to focus on the food more than the decor.
We held onto our tradition of ordering an oyster appetizer. The oysters were generous in size and again, very fresh. I don't think the freshest oysters that I've had in Atlanta could compare to them. I also nibbled on my sister's  bowl of gumbo. The crawfish and okra were particularly delicious, leaving us fiending for more.
I was still relatively full from lunch so I ordered the gator bites appetizer as my entrée and a side of turnip greens. I discovered that I don't like meaty gator bites. I eat cold-blooded meats like seafood because its the lightest meat around. Thick, hearty gator just made me think about the animal that I was eating and kinda ruined it for me. (Yeah, I was a vegetarian for a few years.) I'm well aware that most people would really appreciate the ample portions of gator. Very filling! When complemented with the sweet and tangy tiger sauce, The Oyster House's gator proved to be an appreciated departure from the norm. The turnip greens were delicious, just like my grandmother would make them. Then I realized why: there was pork in it. Heads up, if you don't eat pork.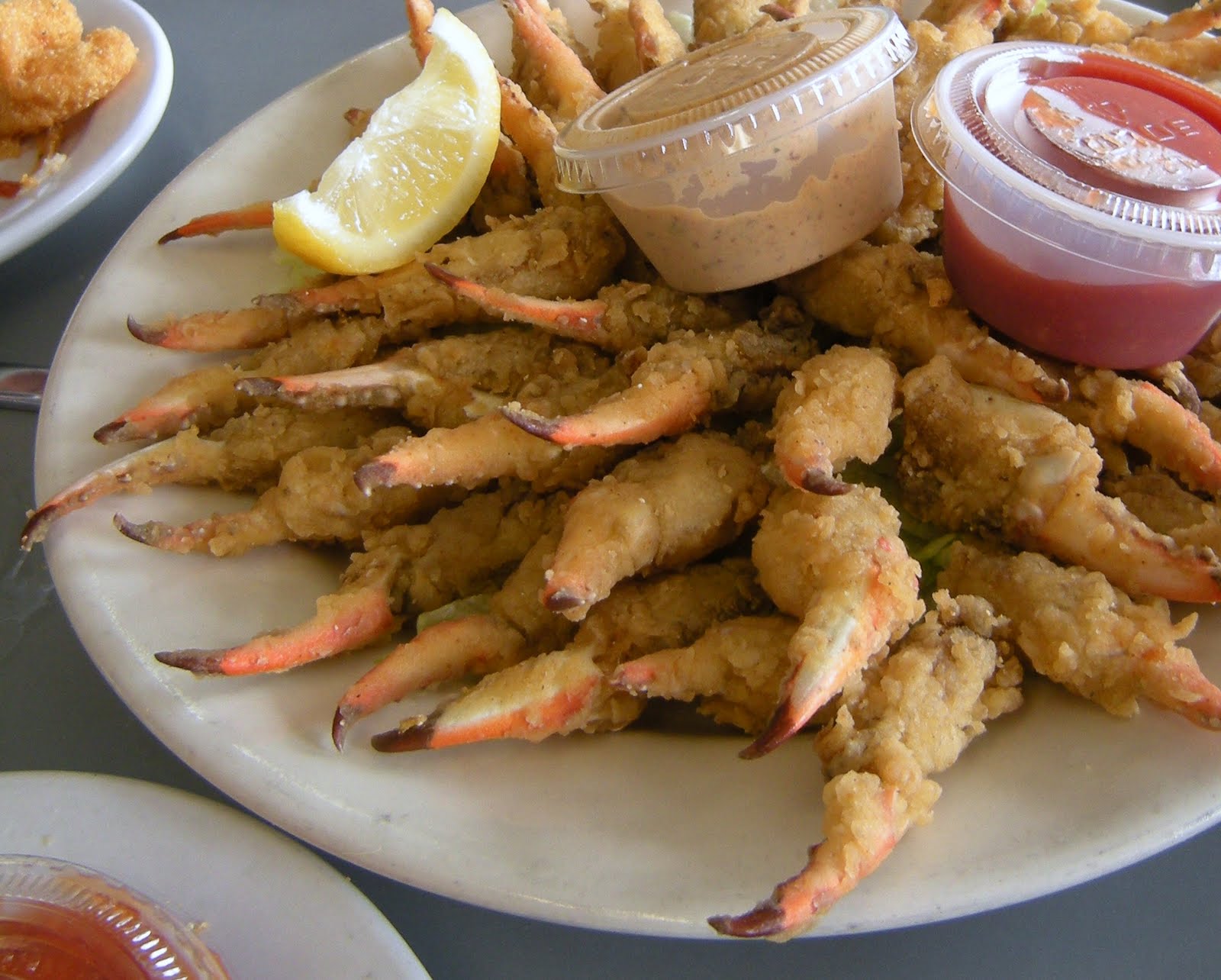 My boyfriend ordered the Captain's Choice with delicious shrimp scampi, cheesy hushpuppies and the fanciest grits I'd ever sampled. There was something else involved like a fish option. I found it forgettable because I kept stealing the shrimp scampi. It's worth stealing. Seriously.
Drawn in by fried soft shell crabs, my sister ordered the Shrimper's Delight. The entrée didn't disappoint. The crab claws remained plump and juicy on the inside but crisp on the outside. We'd recommend ordering a plate of those for the group next time. Everything else on the plate, though delicious, paled in comparison.
There were a few fish specials that night, including Hammer Jack. No one at the table had tried it before so my brother-in-law took the plunge. He loved it but I wasn't impressed. I'd say that it is reminiscent of tuna yet it had the texture of overcooked salmon. Since no one at the table had tried it before, we don't know if that is how Hammer Jack is supposed to be prepared. The scrumptious butter pecan sauce could've made a burnt tire taste good so it definitely saved my brother-in-law's entrée.