Rather than just buying some seeds and just going for it–ahem, Patricia Rascon–I highly encourage you to plan your garden. These steps will help you understand your space, soil, and the sunlight that you have available. That information will help you select plants that can thrive on your site rather than having plants that struggle and produce meager yields.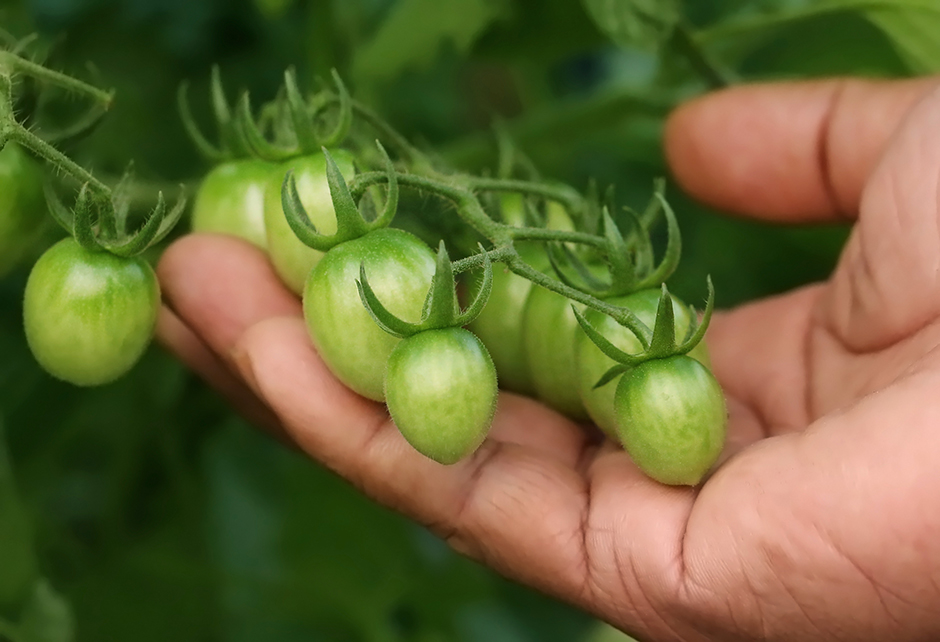 Once the planning is done, you can get many of your vegetable plants started indoors (while construction on the beds takes place if you're doing raised beds).
How to pick plants that grow well in your zone, grow well in your site, and that you will actually eat.
Find your plant hardiness growing zone here. In addition to selecting plants that you're familiar with, I recommend throwing in a few exotic fruits, vegetables, or herbs that you can't buy in stores. It's fun to explore!
Be sure to check the growing instructions for each plant and see how much space your plants will need. Use graphing paper or nifty software to determine where you'll put each plant in your garden. This ensures that you are buying a plant that you can reasonably grow in your space, and that get the the right amount of seeds for your space.
Time to buy your seeds! Pick a seed company that is local to your region when possible. Such companies will specialize in plant varieties that do well in your area. Coops and other locally-owned seed providers are ideal.
If you don't have access to a local seed provider and you're living in Atlanta or nearby in the Southeastern US, I recommend Park's Seed Company. They were good to me last year. I had less consistent success with Johnny's Seed Company. The seeds I bought at Home Depot were just sad…low germination rate and weak, sickly plants.
Once you have your seeds, check your estimated frost date and get to sowing! The frost date for each states (and sometimes, each part of the state) is different. The time needed for germination differs from plant to plant. Be sure to read the instructions and sow your plants accordingly. Generally, 6-8 weeks before the frost date is a safe bet. In metro Atlanta, the last frost date was at the end of February so you're already behind schedule for sowing seeds. Get to it!
As a general rule, greens and root crops are direct sow (put them straight into the ground) and most other crops can get started indoors.
Too late to sow seeds? You also have the option to buy seedlings and baby plants at your local garden supply store.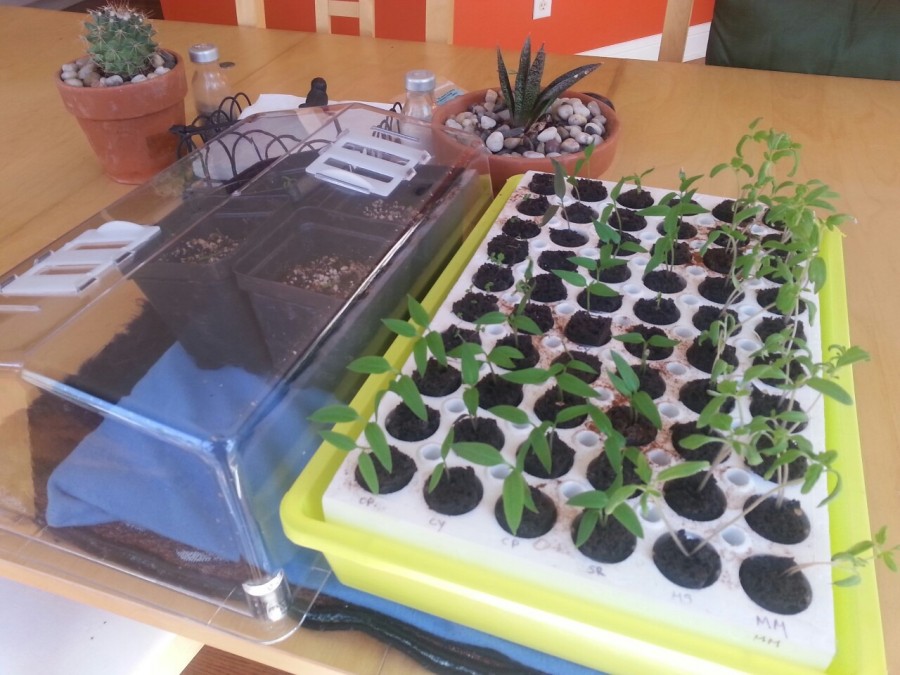 If you're starting from seeds, I recommend a Bio Dome or similar product. I like the style of Bio Dome because:
In the Bio Dome, it is easy to water your seed babies, even when you travel for a few days. Just fill the bottom tray with water and the sponge-like soil pods will slowly absorb what they need overtime.
It is easy to get the seedlings out of the Bio Dome and into the soil. Just poke your finger into the base and push the seedlings up and out.
The Bio Dome is portable. Starting your seeds in one kit allows you to move 30, 40, or 60 seedlings at a time. You can transition from the house, to hardening them off outside, and then into your garden in one swoop. If you use individual containers, you've got to do a lot more running back and forth.
The Bio Dome is so cute! For my previous garden, I had one Bio Dome and tons of little containers. It made my kitchen look messy. One tidy nursery for my seed babies is awesome.
But it's completely up to you. Start your seeds in whatever you want as long as it has proper drainage and a way to safely get the young plants out when it's time to transplant them into the garden.
If you opt for Bio Dome, here is the process along with a few helpful tips. Hover over the images for text captions:
Put leftover seeds in baggies or a plastic container to keep out moisture. Store them in a cool, dry place. If you bought quality seeds, they will likely last until next season.
Remember, you don't have to sow all your seeds at once! Staggering the sow date by a week or more will keep your harvest coming throughout the season rather than everything maturing at once.
Keep the sponges moist and give your seed babies plenty of sunlight (unless your plants' directions state otherwise)!
Happy gardening!