Breakfast Battles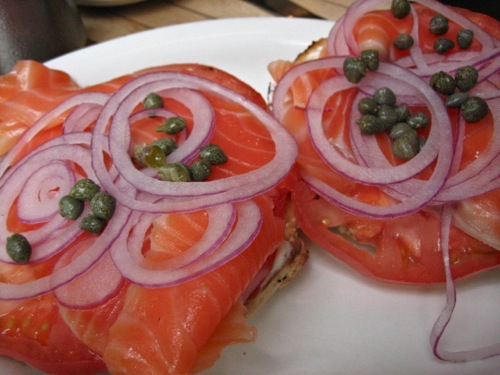 I happened to stay at a Holiday Inn, which I mistook for a Holiday Inn Express. The former does not serve breakfast (boo!) so I searched town for inexpensive breakfasts. There was a Denny's across the street but I wanted places with a more local touch.
International Café
I stumbled across
International Café
, located in a strip mall on Calle Real in Goleta. Although I went to this location three times I always got the same thing because it was sooo good: smoked salmon bagel with cream cheese, capers, tomatoes and red onions. It was delicious!
The bagels seem fresh though they weren't quite my style. I prefer super soft, fluffy bagels and theirs were thick and chewy. International Cafe offers vanilla coffee, which everyone before and after me always seemed to order. I recommend you follow their example and try it when you stop by. The regular coffee won't rock your world, so try something different.
The service didn't thrill me, either. All three mornings there were young girls working, perhaps college students. They would've worked a bit faster if they weren't busy complaining to each other about class schedules and homework.  They were kind to the customers but the time thing could be a downside if you're in a hurry. I never was so it worked out fine.
Overall Rating: 7/10 So-so service still can't ruin a good lox bagel.
Tupelo Junction
By far my favorite breakfast experience took place at Tupelo Junction in downtown Santa Barbara. Had I discovered it earlier I would've gone there multiple times.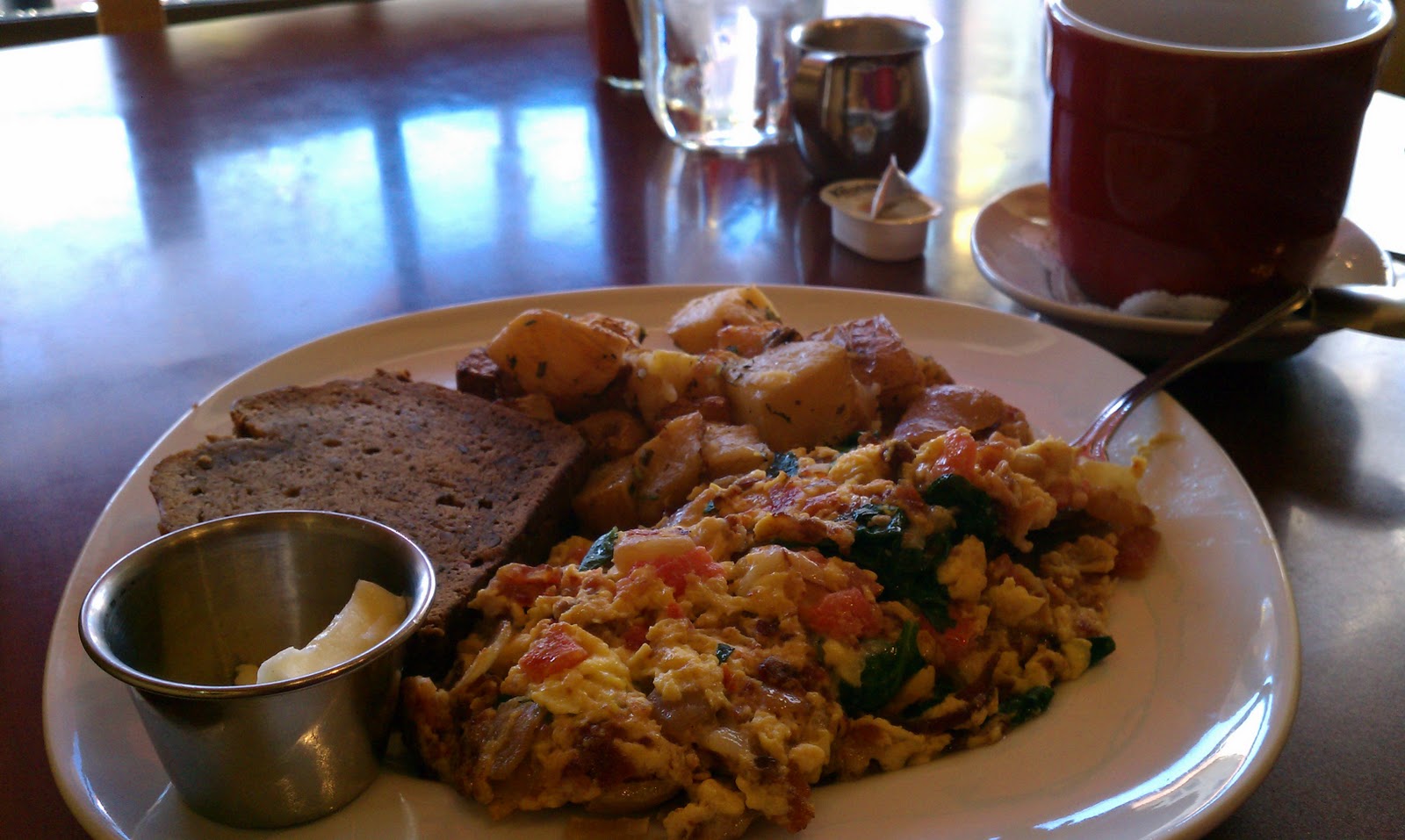 The storefront is small, with two outdoor tables situated near the sidewalk. Upon entering, the restaurant opens up into a broad, warm room with tasteful country kitchen decor. I sat in one of the few window seats to enjoy people watching and basking in the warm winter sunshine.
I enjoyed everything that touched my mouth.
Tupelo Junction
has a decent tea selection. The whole leaf earl gray was warm and rich (I add milk and honey to mine). They refill the water here, which is important to me. I drink a lot of tea and quality leaves can be used more than once (so it's a waste not to!).
I ordered a scramble with two eggs, Gouda cheese, applewood bacon, caramelized onions and spinach served with a side of seasoned potatoes and banana nut bread. Scrumptious! I loved how all of the flavors worked together to create a warm, hearty party in my mouth. The Gouda was particularly nice, a much welcomed break from the cheddar that's so common on scramble/skillet dishes. And good lord is it filling! I skipped lunch that day. (Not completely–I ate ice cream and was just fine until dinner).
The hostess and waitress were both incredibly pleasant and attentive.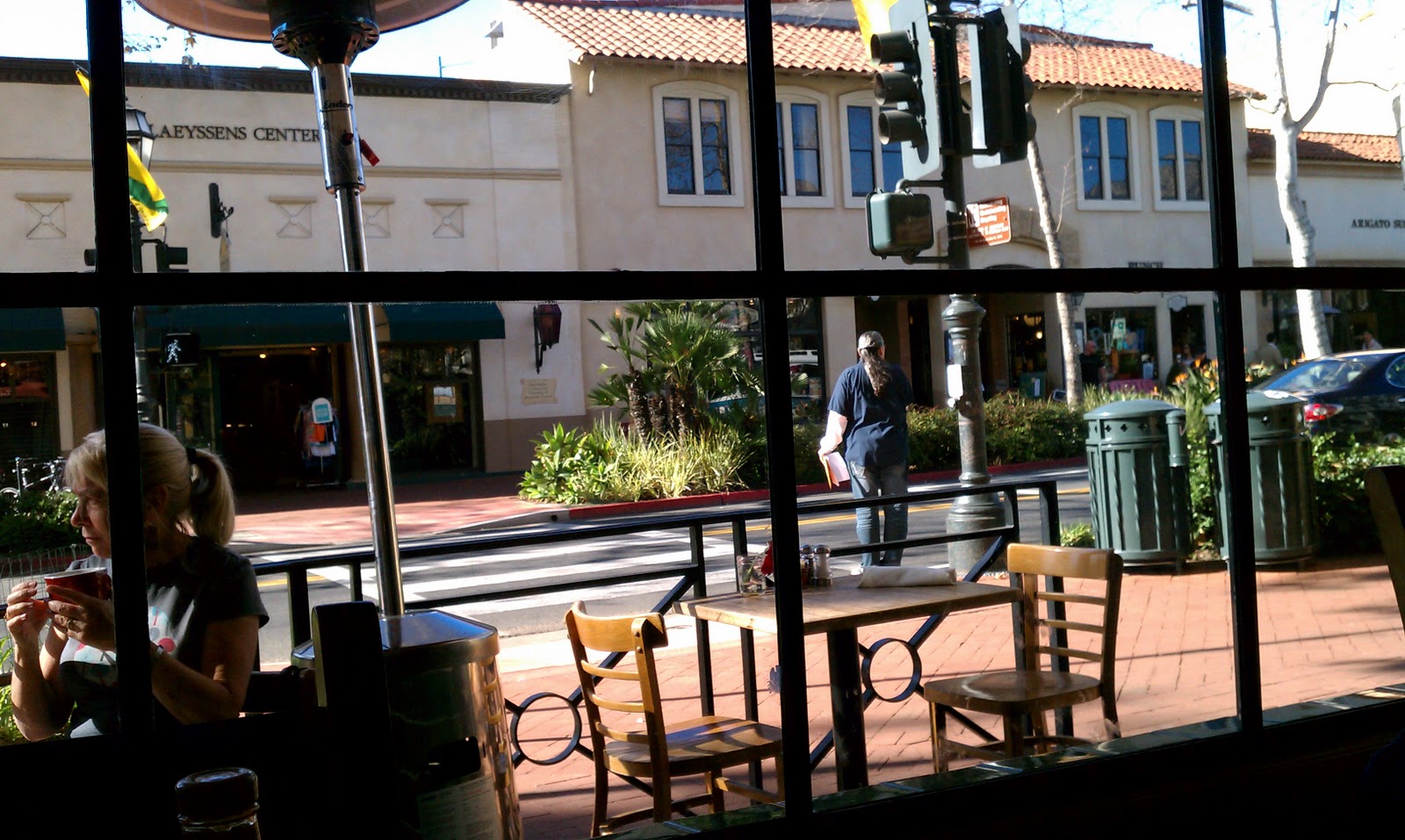 My only regret is not coming multiple times to try the beignets. The ladies next to me were nearly orgasmic with happiness as they ate theirs!
Overall Rating: 10/10 for excellent food, great views and a menu that offers something for everyone.